Founder's Day 2017
**IMPORTANT**
Founder's Day 2017 tickets with Lee Strobel are SOLD OUT. Ticket sales are no longer available.
The Brook Hill School is excited to announce that Lee Strobel will be coming to our community as our keynote speaker for the annual Founder's Day Celebration on Monday, October 9, 2017. Join us as we close our 20

th

Celebration to reflect on the many blessings God has bestowed upon our school and look ahead to our bright future!
2017 Guardian Award recipients: Rod and Heather Fletcher.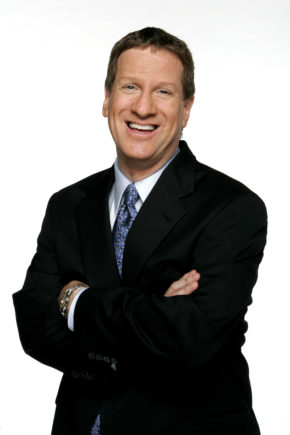 About Lee Strobel
Atheist-turned-Christian Lee Strobel is the former award-winning legal editor of The Chicago Tribune and best-selling author of more than twenty books. His classic, The Case for Christ, is a perennial favorite which details his conversion to Christianity. His recent release, The Case for Grace, just won the 2016 Nonfiction Book of the Year from the EPCA. For the last twenty-five years, his life's work has been to share the evidence that supports the truth and claims of Christianity and to equip believers to share their faith with the people they know and love.
Lee earned his Bachelor of Journalism from the University of Missouri and his Master of Studies in Law at Yale Law School. He was a journalist for fourteen years at The Chicago Tribune and other newspapers, winning Illinois' highest honor for public service journalism from United Press International. He also led a team that won UPI's top award for investigative reporting in Illinois.
Lee has been a featured guest on national networks including ABC, Fox, Discovery, PBS, and CNN. He was the host of Faith Under Fire, a provocative program that brought together some of the brightest Christians and skeptics to debate issues central to the Christian faith. He also appeared in the feature film, God's Not Dead 2, as an expert witness for the defense. In 2017 Pure Flix Entertainment will release a major motion picture depicting Lee's journey from atheism to faith.
As part of his speaking ministry, Lee travels across the country (and sometimes the world) sharing his testimony, encouraging believers, and challenging skeptics. He regularly speaks at conferences, commencements, fundraisers, and other major events.
Lee is currently a teaching pastor at Woodlands Church in Texas where he speaks multiple times each year. He recently joined the faculty at Houston Baptist University as a Professor of Christian Thought.
Lee and his wife, Leslie, have been married for over 40 years and live in Texas. Their daughter, Alison, is the author of six inspirational women's fiction novels and co-author (with her husband, Daniel) of two books for children. After teaching for six years, she now homeschools her daughters. Their son, Kyle, having earned a PhD in Theology from the University of Aberdeen and two Master's degrees, is an accomplished author, Jonathan Edwards scholar, and Professor of Spiritual Theology at Talbot School of Theology at BIOLA University in Southern California where he lives with his wife and two children.
To be a sponsor, please call Laurie Humphries at 903.894.5000 (ext. 1005).
2017 Founder's Day Event Schedule
6 – 6:45 p.m. – Book Signing with Lee Strobel, American Freedom Museum*
($640 – Book signing (one book per household), Reserved table of 8 at the dinner and keynote address)   ($85 – Book signing (one book per household), dinner and keynote address)
7 p.m. – Dinner & Keynote Address, The Brook Hill School Quad*
($320 – Table of 8 to dinner and keynote address with Lee Strobel)
($45 – General Admission ticket to dinner and keynote address with Lee Strobel)
($35 – Student/Alumni ticket to dinner and keynote address with Lee Strobel)
* Rain site location will be the Lower School Gymatorium
History of Founder's Day
In October of 2008, The Brook Hill School started a great tradition of honoring those people who have made a significant impact in helping to further the mission of the school. This tradition started with honoring the schools Founder, Mr. Stephen Dement whose dream that started with a cabin and a brook has now become a thriving reality.
Past honorees have included:
2008 ~ Founder, Mr. Stephen Dement

2009 ~ Mr. & Mrs. Joseph Z. Ornelas

2010 ~ Mrs. Ginger Bell and Mr. Ben Lauderdale

2011 ~ Mr. and Mrs. Sherif Sharawi

2012 ~ Mr. and Mrs. David Lake

2013 ~ Original Board of Trustees

2014 ~ Mr. & Mrs. Clarence Schwab

2015 ~ Dr. Mark & Dr. Rebecca Jones

2016 ~ Mr. & Mrs. Mike Clements