Never Forget. Let's Roll!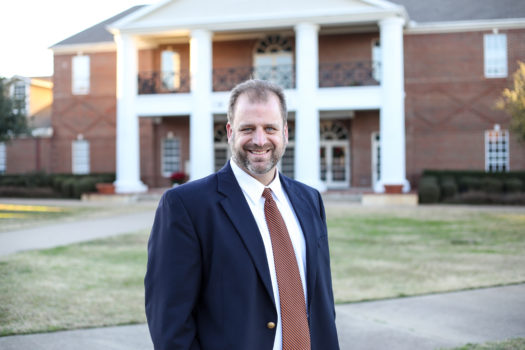 From the desk of Rod Fletcher, Headmaster:
Any adult remembers exactly where they were when they began hearing and watching the horrible events unfold on September 11, 2001.  I'll never forget the moment during that day when I learned that one of my college roommates, Todd Beamer, had been on Flight 93.  Over the next few days, Todd Beamer and his wife Lisa, also a Wheaton alum, were, in Lisa's own words, "plucked out of obscurity as they became national symbols of strength in the face of crisis, Todd for the brave actions that cost his life, and Lisa for her gracious and courageous response" (Let's Roll by Lisa Beamer).
In fact, the subtitle of her book is, "Ordinary People, Extraordinary Courage".   Details from the flight began emerging, and it was soon relayed that Todd had actually spoken on the phone with a GTE supervisor telling her of the passengers' plan to overtake the airplane's hijackers and then ending their conversation reciting The Lord's Prayer together – and then the supervisor overhearing Todd speak to fellow passengers, "Okay, are you ready?  Let's Roll!"  That simple phrase has become an inspiration to many as we find ourselves, like Todd and Lisa Beamer, trying to live ordinary lives with extraordinary courage and faith.
Within days of 9/11, there were thousands of images with the words, "Never Forget" everywhere.  With the same zeal of desperation, the book of Deuteronomy is filled with Moses' pleas to the people of Israel to "never forget" and to "remember" all that God had done for them.  He also exhorts them to pass this knowledge and passion on to future generations.
As the 15th anniversary of 9/11 came and went this past week, I realized that my own children were babies on that horrible day and that many of the current student body at Brook Hill were not even born yet.  I realized how quickly time moves on and how easy it is to "forget" to remind a new generation of the men and women who lost their lives that fateful day and of the many stories of amazing courage and faith.
When life gets busy, and time passes, we can easily "forget" to tell our children the most important truths.  I am encouraged when I read Deuteronomy because Moses does not recommend ceasing an "ordinary life" in order to impart these truths to our children.  He actually challenges us, as we live out each ordinary day, to gently remind ourselves and our children of our extraordinary God.
"These commandments that I give you today are to be on your hearts.  Impress them on your children. Talk about them when you sit at home and when you walk along the road, when you lie down and when you get up. Tie them as symbols on your hands and bind them on your foreheads. Write them on the door frames of your houses and on your gates…be careful that you do not forget the Lord…" – Deuteronomy 6:6-9, 12
"Never Forget.  Let's Roll!"
Watch this video to see for yourself how Todd Beamer passed the truth on to his own son: