"Appreciate…Compete…Teamship"   ACT like a Champion.  The Lady Guard Basketball Program promotes Christ-likeness on and off the court.  Our team verse is Matthew 6:33.
Our Mission
"It is the mission of the Lady Guard Basketball Program to offer student-athletes the opportunity to compete in an environment that supports the highest levels of commitment, personal growth, respect, integrity, excellence, and above all, Christ. We are committed to being an outstanding educational-athletic organization that provides a high-quality basketball experience to every athlete."
The Lady Guard Sport programs promotes quality athletics through excellence in coaching, scheduling, and facilities. Head Coach Malcolm Dotson, with assistant coaches Jereme Hubbard and Paige Holland, aim to continue that excellence as the 2018-2019 season approaches. "Losing 4 of 5 starters last year, we will enter the season with one senior leading a team of mostly freshman and sophomores. We are truly in a building stage of the program which will be an exciting process moving forward," – Coach Dotson. The sky is the limit for the future of Lady Guard Basketball. Go Lady Guard!!
Coaching Staff
Paige Holland
Teacher - Math (MS); Assistant Volleyball Coach; Assistant Girls Basketball Coach
Jereme Hubbard
Teacher- Science & Sports Management (US), Assistant Football Coach, Head Girls Basketball Coach
news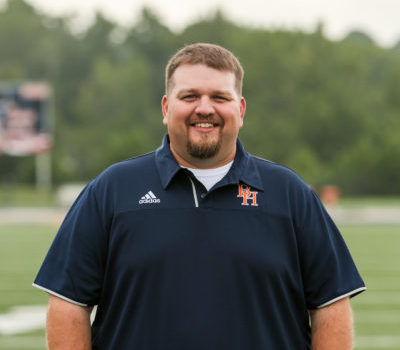 April 30,
Brook Hill is pleased to announce that current members of the BH Coaching Staff have been elevated to new Head Coaching positions at the school for the 2020-21 school year. Athletic Director Wally Dawkins announced changes to Brook Hill's coaching staff regarding coaches Jereme Hubbard and Malcolm Dotson. Hubbard, who served as the JV […]
Upcoming Events
November 23 @ 8:00 am

-

November 27 @ 5:00 pm

CST

November 28 @ 2:00 pm

-

5:00 pm

CST

November 30 @ 5:00 pm

-

6:30 pm

CST

December 1 @ 10:30 am

CST

December 1 @ 6:30 pm

-

8:30 pm

CST