"Appreciate…Compete…Teamship"   ACT like a Champion.  The Lady Guard Basketball Program promotes Christ-likeness on and off the court.  Our team verse is Matthew 6:33.
Our Mission
"It is the mission of the Lady Guard Basketball Program to offer student-athletes the opportunity to compete in an environment that supports the highest levels of commitment, personal growth, respect, integrity, excellence, and above all, Christ. We are committed to being an outstanding educational-athletic organization that provides a high-quality basketball experience to every athlete."
The Lady Guard basketball program uses the game of basketball to reinforce Christian beliefs and life lessons. The coaching staff feels that the game of basketball, and athletics in general, can teach young athletes about the ideas of hard work, determination, teamwork and humility. The goal of the Lady Guard basketball program is to push our athletes to levels they did not know they could achieve both physically and mentally.
Head Coach Jereme Hubbard enters his first season at the helm of the program after serving as an assistant coach on the staff. Coach Hubbard also serves as an assistant coach in the football and softball programs. Coach Hubbard feels that the program is ready to take off and is on the verge of becoming a postseason contender. "When I took over back in the spring, one of the first things I told the girls was that I did not have to be talked into taking this job. I wanted the job, and I wanted the job because I felt that this group of young ladies was special and had the opportunity to really do some great things."
With an emphasis on defense and ball security, Coach Hubbard feels that the team can significantly improve on their win total from last year. "I told the girls that our goal was to host a playoff game and then win it. We have really made strides in some areas of deficiency, and we feel as if the schedule and our district competition will give us the potential to reach the goal I set for them on Day 1. We will host a playoff game in Herrington Gymnasium and we will win it."
Joining Coach Hubbard on staff are assistant coaches Suzanne Braly and Paige Holland.
"As a first year head coach, I could not ask for a better coaching staff than the one I have. Both of these coaches are crucial to our success and will be a part of turning the program around. Coach Braly has been around Brook Hill for just a short time, but has a great relationship with our athletes. While her experience and knowledge are very important to me as the head coach, her relationship and desire to help our kids grow both as athletes and people is amazing. Our kids know that they will be coached hard by Coach Braly, but that she cares for them greatly. Coach Holland has been around our female athletes for a few years now as a member of the volleyball coaching staff. Her background as a collegiate athlete and her work ethic is something our kids get to experience in an amazing way. In addition to pushing them athletically, there is no doubt our girls know that they will be challenged spiritually by Coach Holland on a daily basis."
The Lady Guard basketball team opens the season on Tuesday, December 1 at All Saints and plays their first home game on Friday, December 4 against Oakwood.
Coaching Staff
news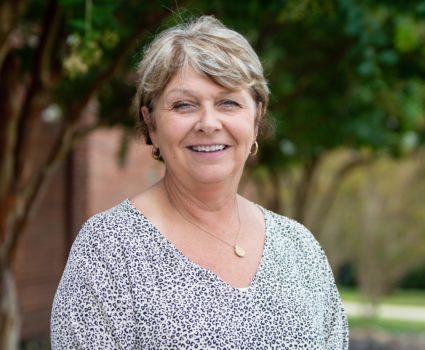 September 22,
Billie Walley joined the Guard this year as our Girls Athletic Coordinator and Assistant Coach for Volleyball, Basketball, and Softball. We are so excited to have her join the Brook Hill family! Walley brings over 28 years of coaching and educational experience to Brook Hill's athletic program. She has a passion for helping young […]