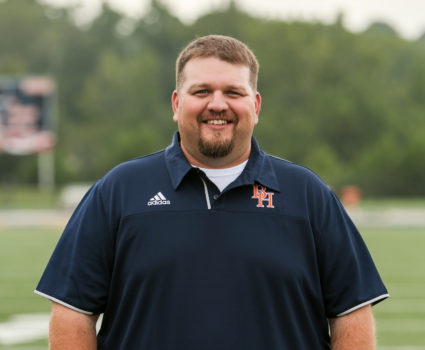 Jereme Hubbard
Teacher - Sports Management (US) | Head Girls Basketball Coach | Assistant Football Coach | Sports Information Director | Community Service Director
Jereme was self- employed in the oil and gas industry for more than 14 years. In 2017 Jereme joined The Brook Hill family full-time after volunteering in the athletic department for many years. Jereme teaches science and sports management classes in the upper school, Assistant Football Coach, along with being the Head Girls Basketball Coach.
Jereme is married to Tiffany Hubbard, who is also a staff member at Brook Hill.  Jereme and Tiffany have three children who attend Brook Hill, Sydney ('20), Landrey ('24) and Luke ('25).
Jereme and Tiffany can be found enjoying college athletics or their kids' activities when they are away from Brook Hill.