---
We Prepare Students for College, but Also For Life
As a private, Christian day and boarding school in Texas, Brook Hill's diverse student body will challenge you to work with others. Our faculty at Brook Hill prepares students to excel academically and study at the college and university level. We emphasize three pillars: Education, Potential, and Character. We are more than students, athletes, and artists. We are a community using and discovering our gifts, talents, and abilities to engage God's world.

Education
As a college preparatory day and boarding school, Brook Hill cultivate students' minds to think critically and creatively so that they are equipped to engage God's world, not only in Tyler, Texas but around the globe.

Potential
Because Brook Hill is a private school, our smaller classes and individual attention help you discover what you're good at and what you enjoy. We help you realize that potential as you grow into a well-rounded student.

Character
Being a Christian school doesn't mean we sacrifice excellence or that we merely say a prayer at the beginning of class. The Christian worldview permeates everything we do at Brook Hill.
Brook Hill is The Premier Christian Day & Boarding School of East Texas.
Our beautiful 280 acre campus is nestled in Bullard, just south of Tyler, TX and north of Jacksonville, TX. We enroll students in Grades PreK-12 in our Day School and 8th-12th in our Boarding School.
<
>
We are Brook Hill
You can be, too
---
Our mission at Brook Hill is to provide excellence in college preparatory education, affirm the gifts and challenge the potential of each student, and encourage students to honor God through Christ-like character.
news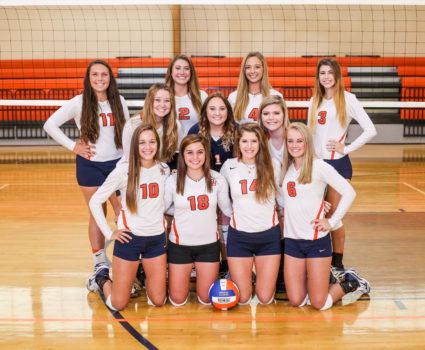 October 19,
Brook Hill split its first two games with district-leaders Tyler All Saints on Tuesday, crushing the undefeated opponent from TAPPS 3-5A in Game 2, 25-5. That made the third game pivotal and neither team blinked until the 30th point when All Saints emerged from a marathon Game 3, 30-28. Down 2-1, Brook Hill now had to […]