Lady Guard
2016, 2018 State semifinalists!
2019 StATE RUNNER UP!
Coach Springer, says "The 2019 season is looking to be very promising for Brook Hill Softball. There is a strong rising class of 9th graders as well as move-ins, combined with the exceptional returning girls they show great potential for the Lady Guard.
I am super excited and looking forward to the 2019 season! We will have strong pitching, speed, and power and girls that love the game. They will definitely turn some heads and represent Brook Hill well and continue the Brook Hill softball tradition.
Coaching Staff
Sonorah Duty
Head Coach - Volleyball
Sonorah is a native of Tyler. She attended Andy Woods Elementary, Hubbard Middle School, and Robert E. Lee High School. She chose to stay in Tyler to attend college and play volleyball at the University of Texas at Tyler, where she received her B.B.A in Marketing with a minor in Spanish. Sonorah worked in the […]
Lindsey Flores
Lower School PE/Assistant Volleyball Coach
Lindsey is from Duncanville, TX. She graduated from UT Tyler with a BS in Psychology in 2015. Lindsey comes to us from Ovilla Christian School, where she taught Elementary PE and coached high school volleyball. Lindsey is an Athletic Assistant and volleyball/softball coach. You can also find her in Lower School PE and the Guard […]
Anthony Springer
Head Coach - Softball, Cross Country, PreK-5 PE Coach
news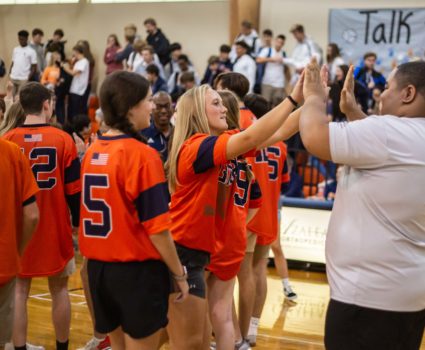 October 25,
Today we had the best time welcoming Breckenridge Village residents to our campus for the pep rally, lunch, and a spirited softball game! Rain or shine, we were committed to having a great day and felt honored that our friends from Breckenridge got to join us again this year. They had the opportunity to […]