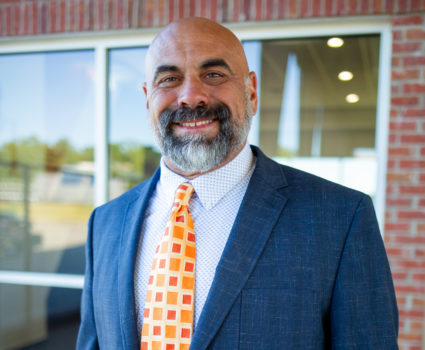 Anthony Springer
Head Coach - Softball, Cross Country, PreK-5 PE Coach
Anthony Springer moved to East Texas in 1989 from Southern California. He has been coaching softball for over 25 years at all levels; adult, all age levels of girl's fastpitch which consists of recreation, competitive select, high school, middle school and at the NCAA Div II college level. Coach Springer also played softball, baseball and ran for the United States Junior Olympic Track Team during his high school years. Springer attended Santa Monica College and was a member of the Santa Monica Track Club which he specialized in relays and 400 m's.
Coach Springer has been with The Brook Hill School since 2010 and has led his team to 10-District Championships, 6- Final Four State Championship appearances and 1-State Runner Up title.
Along with his fulltime coaching position at The Brook Hill School, Coach Springer is in his 5th season as an Assistant Coach with The University of Texas at Tyler where his primary role is the Pitching Coach. The Lady Patriots have led the district conference with the lowest pitching ERA all four years in a row. As part of the staff, he has helped coach 3 All American Pitchers, 4 All-Region and 9 All Conference Pitchers and have won 3 Super Regionals and 1 National Championship.
At the youth level, Coach Springer has assisted over 200 athletes in continuing their education and to play collegiate softball. Springer has also served as USA Softball District 25 Junior Olympic Commissioner and currently serves as Regional Director for National Fastpitch Alliance.
Springer is a 4 Star Master Coach in softball.
Coach Springer has been married to his wife, Gayla Springer for 33 years and has 3 grown children, Kristi, Kasey and Ty with 3 grandchildren, Miracle, Ava and Kei'Nani.
Gayla and Anthony are active foster parents and are currently raising their medically fragile grandbaby, Miracle.