Lady Guard Volleyball
 A FAMILY BUILT, A LEGACY LEFT
MISSION: Our mission is to EMPOWER players and young women through building a strong technical foundation while developing and strength and knowledge about the game. We are committed to building strong CHARACTER and PASSION for the game of volleyball and a COMMITMENT to succeed on and off the court.
VALUES: CHARACTER, SELF-CONFIDENCE, INTEGRITY, RESPECT AND SERVANT LEADERSHIP
CHARACTER: We build character through our actions each day. Character reflects your inner being and shows what you are truly committed to. It has been said that character is what you are when nobody's looking. It is tested daily and it is revealed in our decisions, especially moral ones. Character is a combination of honor, courage, wisdom and humility toward yourself and others.
SELF-CONFIDENCE: With confidence comes a sense of pride. Confidence is a feeling of self-worth, but also that your life is not all about yourself but using your abilities to the fullest to help your team and impact others. It is knowing that no one is indispensable but rather each person is a significant piece, and every piece is an important element to achieve team goals. You are important but not indispensable. Having pride in yourself, your team, and school.
INTEGRITY: Sometimes the right thing to do is the hardest thing to do. Doing the right thing involves integrity. Integrity is your sense of duty and responsibility regardless of whether it is popular or fun. Like character, it is what you do when no one is watching, even when it is to your disadvantage. Integrity is keeping your word and being trustworthy to yourself and your teammates. Can teammates and coaches count on you in tough situations? Can you learn the game and work diligently for success? Integrity involves being committed, courageous, honest, disciplined, and resilient. Integrity is a choice you have to make for yourself.
RESPECT: Respect of others involves treating them the way you want to be treated. You must be accepting and supportive of everyone's worth regardless of background, abilities or beliefs. It involves being considerate and aware of others rights and feelings and honoring different lifestyles. Players must be attentive to coaches and be ready to learn and have an open mind to change. Encouragement and demonstrating concern for all teammates results in growth for everyone. Be a respectful teammate. We are a family and we show respect even when none is given to us.
SERVANT LEADERSHIP: As athletes, we must serve the common good. By empowering young women who inspire and help others to grow, they will succeed in all aspects of life, not just volleyball. Setting a vision for yourself and your team and raise the expectations for each. Recognizing the vital link between individual effort and group achievement results in success for all. Freely contribute hard work and support to reach the team's goal. Be generous with your time and effort for success. Initiate the action and do what needs to be done. Be the motivation and energy our team needs to grow as athletes and young women.
BROOK HILL GUARD – BY HIS GRACE – B.H.G
Acts 20:24 – "However, I consider my life worth nothing to me; my only aim is to finish the race and complete the task the Lord Jesus has given me – the task of testifying to the good news of God's grace."
By the grace of God, we get to play volleyball. God has given us the passion, the talents, and the opportunity to play volleyball. Through the sport, we get to testify our love for God, and share the good news of all of God's promises.
LADY GUARD ACCOLADES
2021-2022 Volleyball Accolades
All-District Awards
Belle Reed – 1st Team
Ella Hardee – 2nd Team
Mollee McCurley – 2nd Team
Gracie Dawson – Honorable Mention
Bethany Durrett – Honorable Mention
All-State Awards
Belle Reed – 2nd Team
2020-2021 Volleyball Accolades
All-District Awards
Belle Reed – 1st Team
Anna Hardee – 1st Team
Lexi Turner – 1st Team
Kensi Holley – 1st Team
Mary Roberts – 1st Team
Mollee McCurley – 2nd Team
Callie Bailey – 2nd Team
Allyson Juarez – Honorable Mention
Sarah Sims – Honorable Mention
Grace Yeager – Honorable Mention
All-State Awards
Belle Reed – 1st Team
Anna Hardee – 2nd Team
Lexi Turner – Honorable Mention
Lady Guard JV Volleyball 2021-2022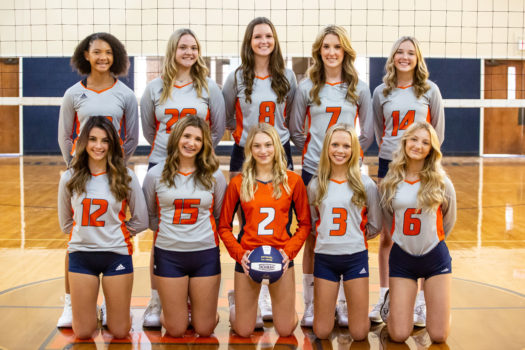 Lady Guard Varsity Volleyball 2021-2022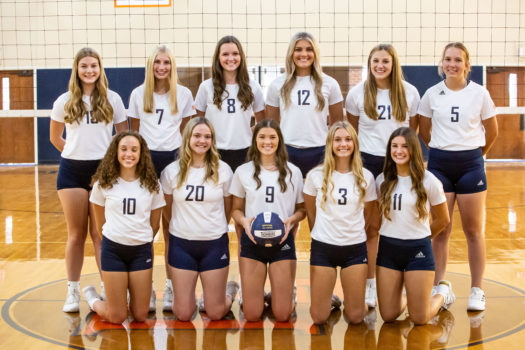 Coaching Staff
Mika Hubbard
Girls Athletic Coordinator / Head Volleyball Coach / Head Track Coach
news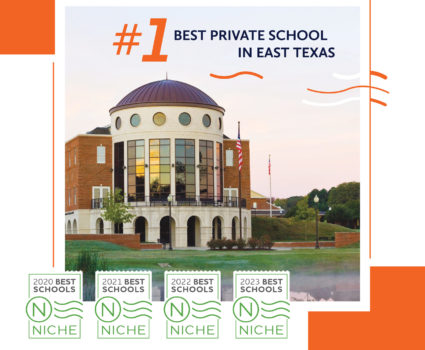 October 19, 2022
We are excited to announce that we have been recognized as a 2023 Best School in Smith County (Tyler, Texas | East Texas) by Niche for the fourth year in a row! Brook Hill has also been named in the Top 100 Christian High Schools in the entire USA again this year. This year, we […]