Lady Guard Volleyball
Four years ago, Headmaster Rod Fletcher and Athletic Director Wally Dawkins made a concerted effort to build a girl's program that would not only develop the girl's athletic abilities, but also would foster their character and academic success.
"The Brook Hill Volleyball program is about commitment," Coach Wise said. "We commit to hard work, we commit to our team, we commit to bettering ourselves, and we commit to Christ."
"Our program is more than just developing skills to compete in the game. "We also strive to instill notable characteristics into our athletes," Wise said. "We practice the game and play to win, but we also choose to bring glory to God through our success and defeats."
"Being a Lady Guard Volleyball athlete means COMMITTING to buying into something that is greater than ourselves," Wise said. "It's a gift for me to be able to walk alongside these female athletes and invest in their high school years. We are looking forward to a 2018 season and making another run in playoffs."
Lady Guard Volleyball had a year to remember in their 2018 season. Finishing the season with a 11-9-1 record, they earned the title of District Champions and proceed to the Area Round of Playoffs. They took a tough defeat to a solid team in the Area round. Lady Guard Volleyball is ready to come back stronger in their 2019 season!
Lady Guard JV Volleyball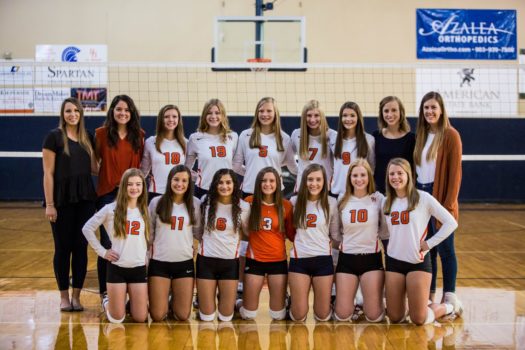 Lady Guard Varsity Volleyball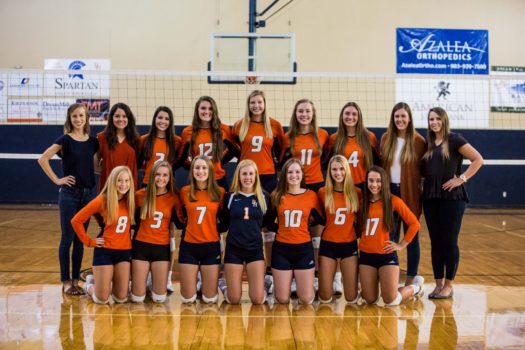 Coaching Staff
Lindsey Flores
Lower School PE/Assistant Volleyball Coach

Lindsey is from Duncanville, TX. She graduated from UT Tyler with a BS in Psychology in 2015. Lindsey comes to us from Ovilla Christian School, where she taught Elementary PE and coached high school volleyball. Lindsey is an Athletic Assistant and volleyball/softball coach. You can also find her in Lower School PE and the Guard […]
Paige Holland
Teacher - Math (MS); Assistant Volleyball Coach; Assistant Girls Basketball Coach

Paige Holland grew up in Magnolia, TX and graduated from Magnolia High School in 2011. She attended Stephen F. Austin State University where she played volleyball and studied 4-8 Education. After graduating, Paige attended the The Kanakuk Institute, a one-year Biblical Studies program in Branson, Missouri. Shethen taught and coached volleyball at New Waverly Junior […]
Lauren Sikes
Assistant to Athletics; Assistant Volleyball Coach

Lauren Sikes grew up in Overland Park, Kansas. She moved to Texas in 2008 to attend Baylor University, and decided to stick around the great state. Lauren graduated from Baylor with a B.S. in Secondary Education in 2012 and an M.S. in Curriculum and Instruction in 2014. She also graduated from Dallas Baptist University with […]
news
September 27,
We're committed to offering excellence in all areas of student life development! That's why we're proud to partner with APEC (ATHLETE Performance Enhancement Center) to offer middle and upper school students the opportunity to pursue health, fitness, and strength with the best of the best! Training sessions are led by APEC coaches and conducted […]