From the desk of Travis Albea, Director of Marketing:
Typically I try to cover individual classes and events to share with the Brook Hill community, but this Thursday morning I took an unconventional approach. I wanted to give a snapshot into all the various things happening at the Brook Hill MS/US in a window of time.
In just 30-minutes I saw all of these things:
1) Ms. Jeske's physics class discovering how tall structures were around campus using a straw, a protractor, a string, and a paper clip – oh, and those smart brains!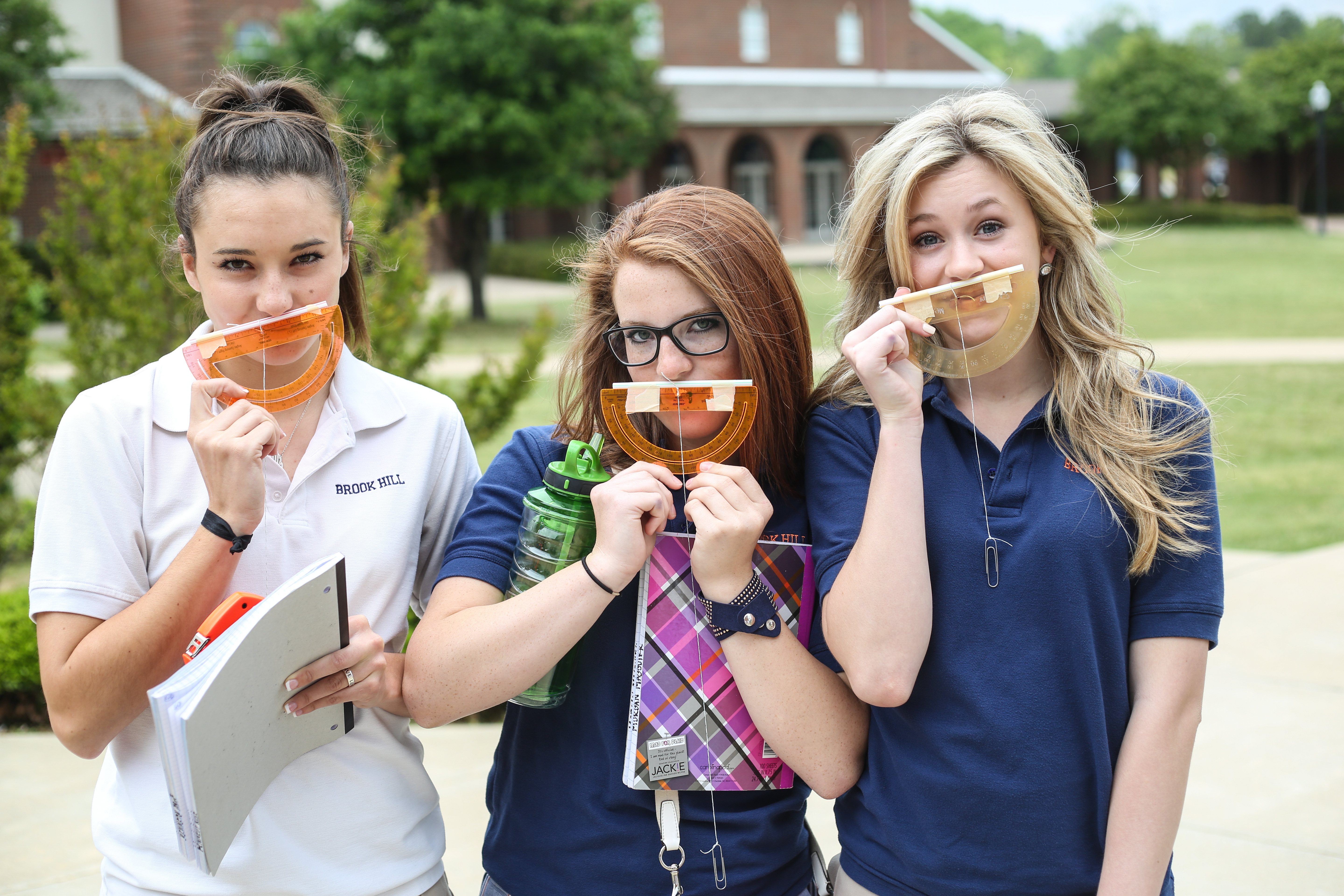 2) Coach Mahaffey tutoring 8th grade students in math during their study hall period – which also happened to be one of his off blocks (how cool!).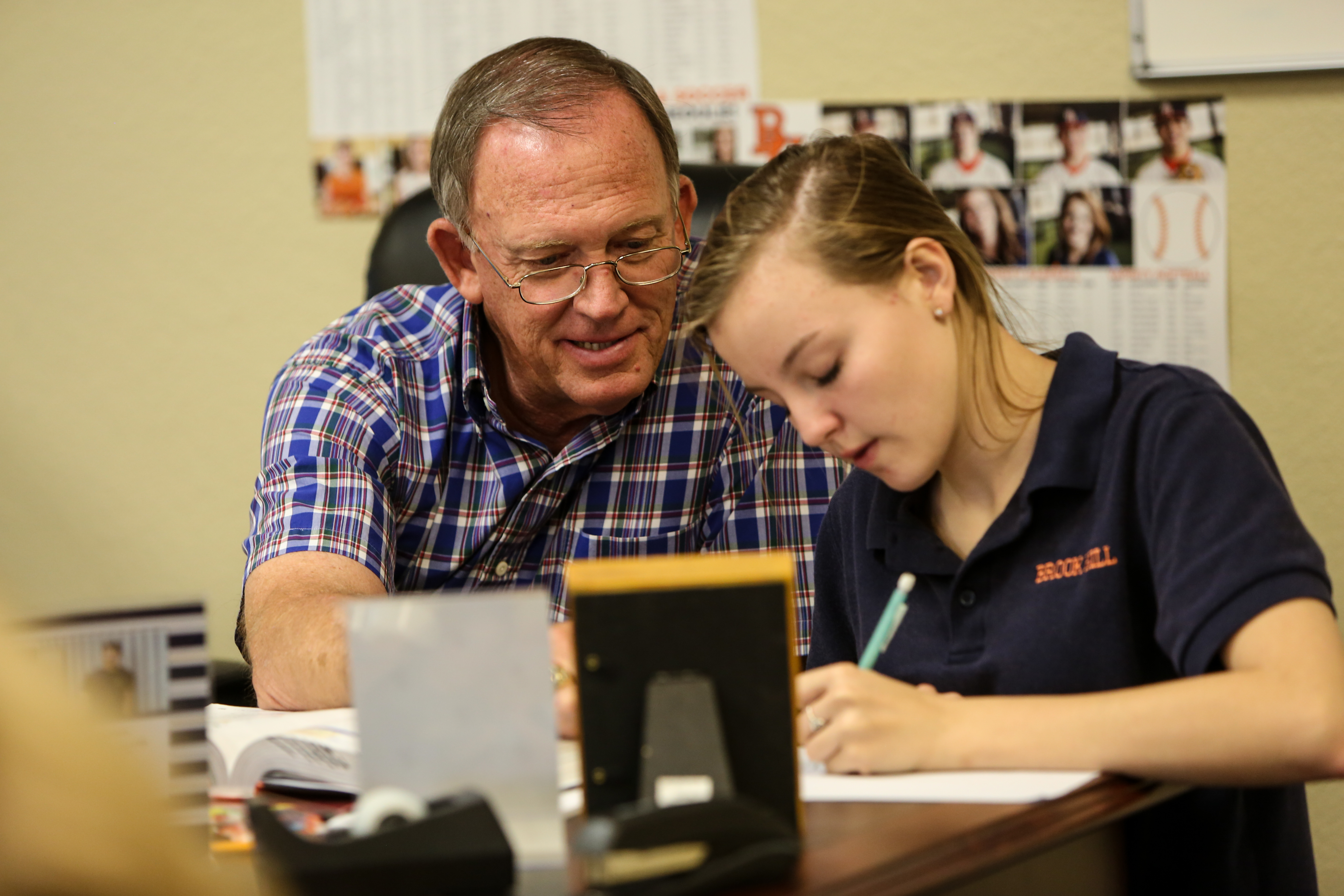 3) Mrs. Adams helping her chemistry students understand bonds (the kind of lesson it really helps to have a small class in). Instead of a room of 25 bored teenagers, I saw a small group of students, sitting around a table, interacting, asking questions, and understanding.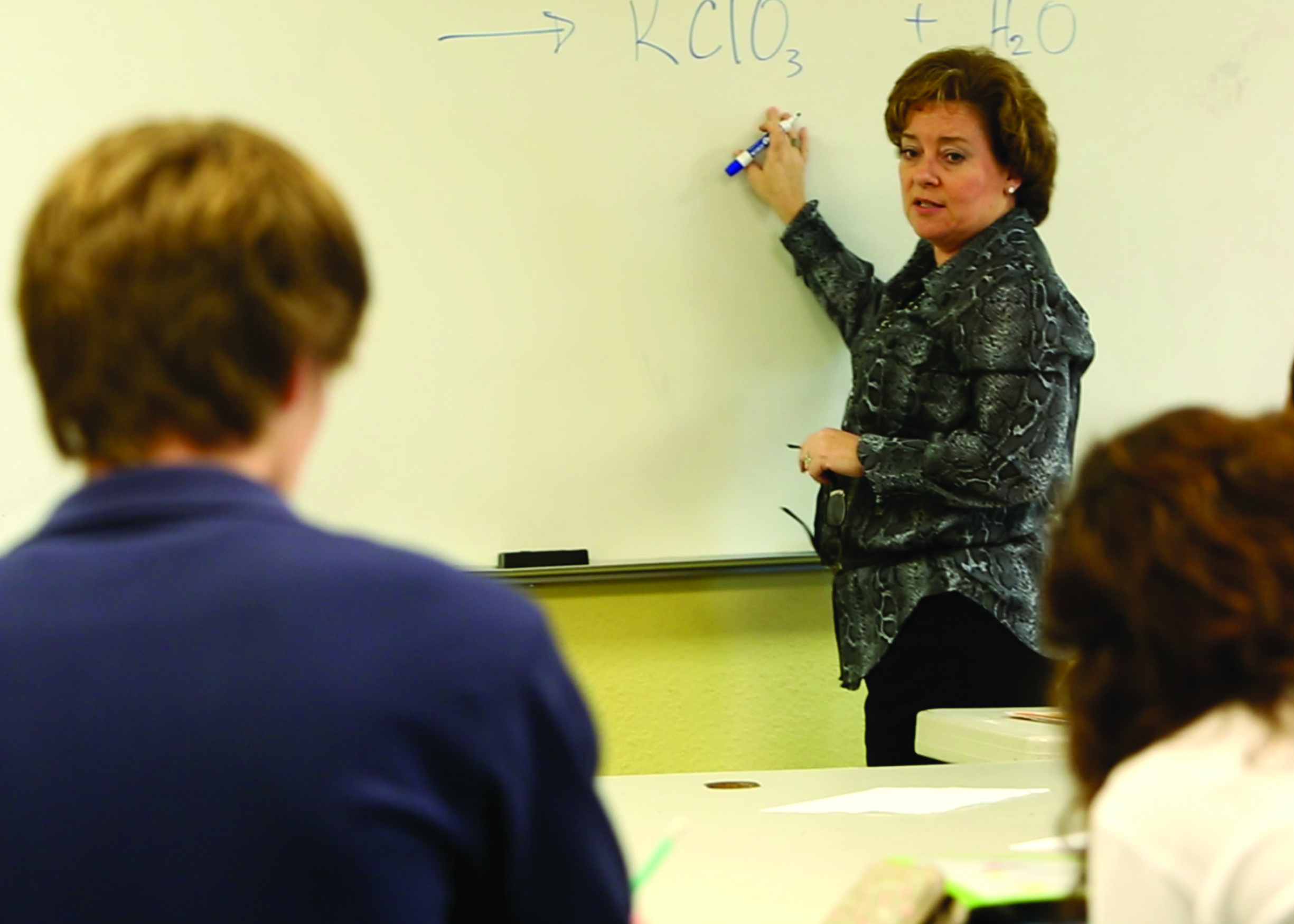 4) Coach Collins playing "Around the World" with his 7th grade science class in preparation for a test – what a great way to help our students study and get ready.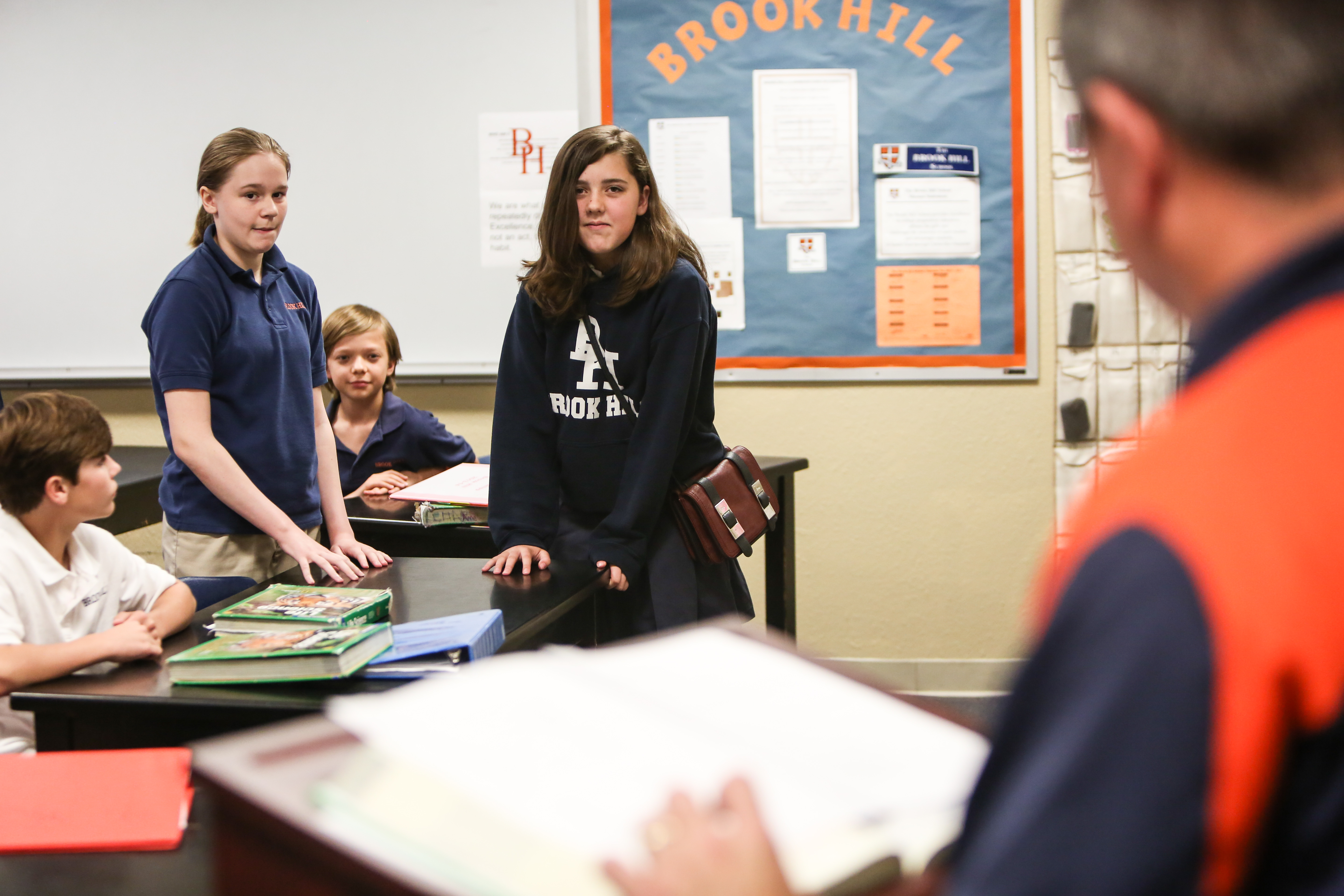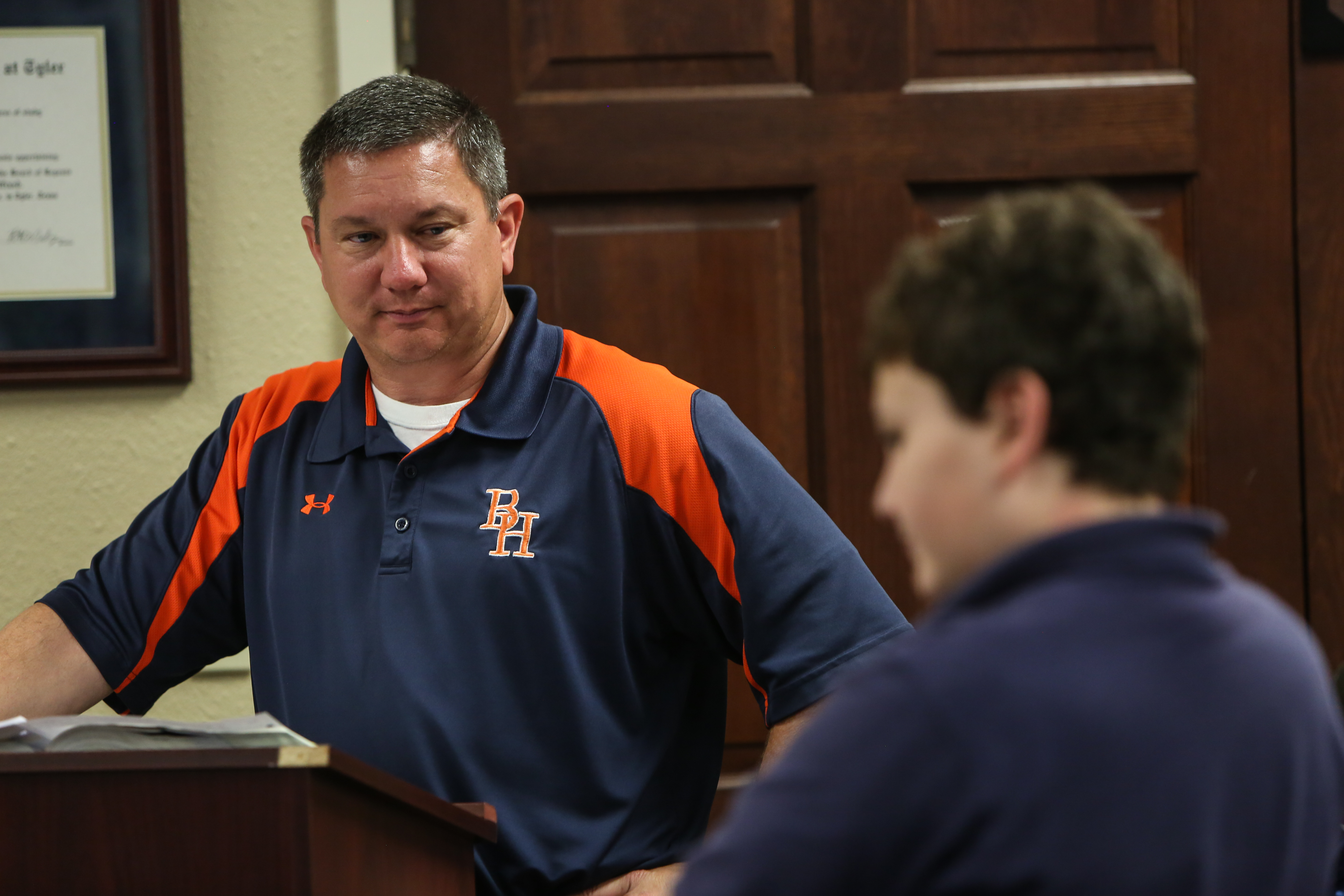 5) Coach Agnew tutoring a student in the ACE room that had missed a lesson.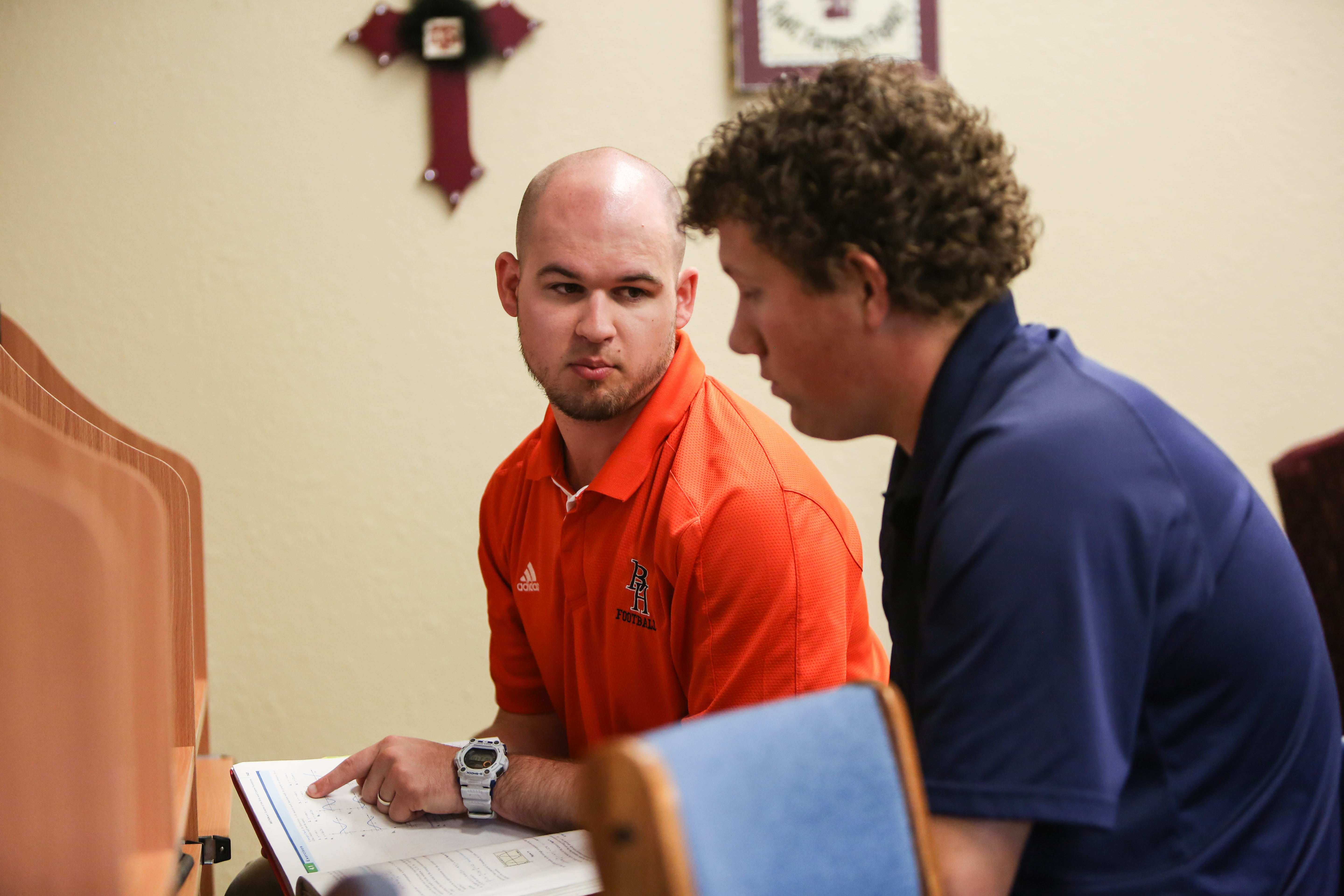 6) Mr. Roark working individually with students in his class & students working together to solve problems.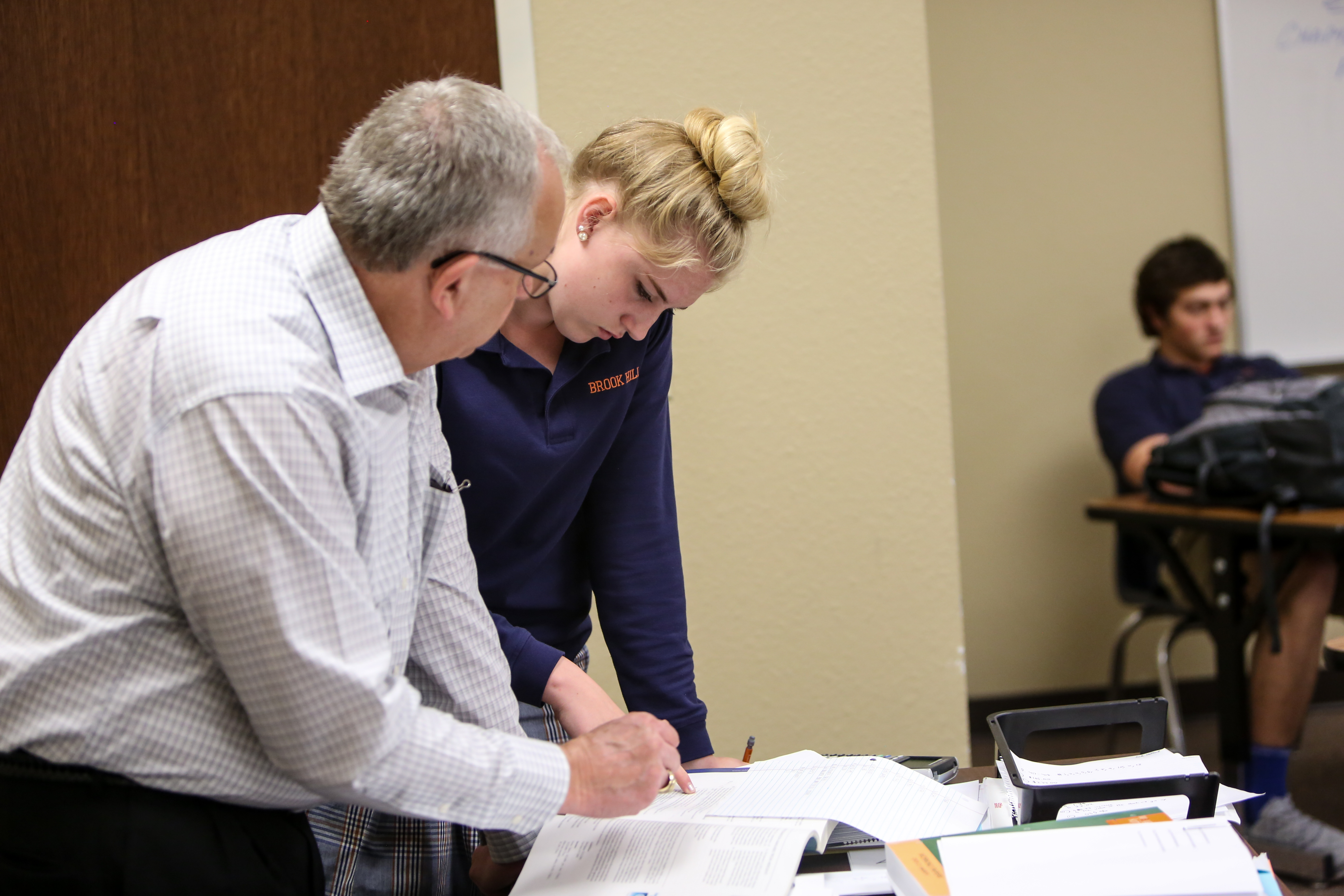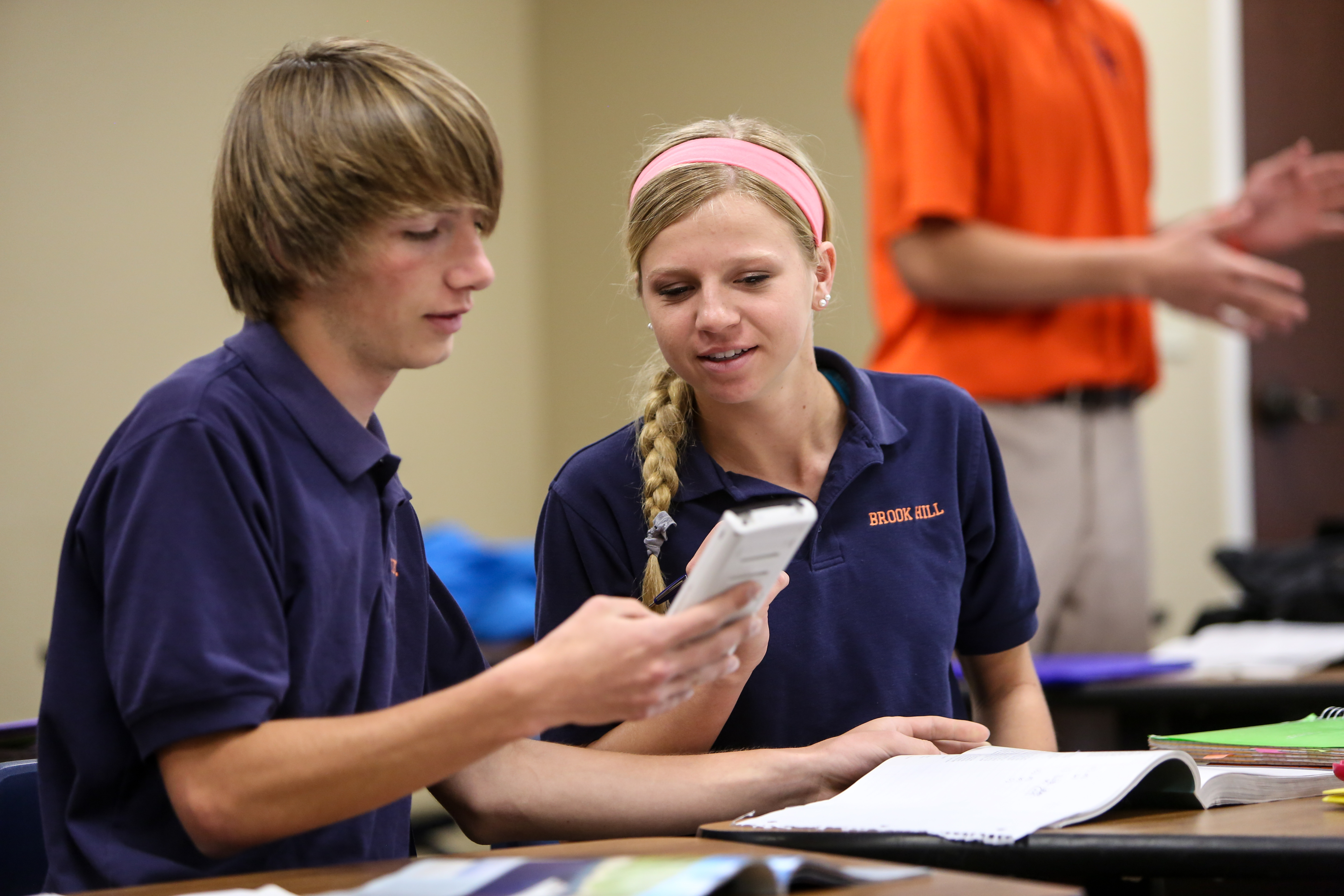 7) Students giving speeches from memory (without notes) about what they believe and why in Mr. Ballard's Speech Class. I heard from Alex Hale about why he worships God and from Myles Inglish about the differences between Christianity and Buddhism and why she follows Christ.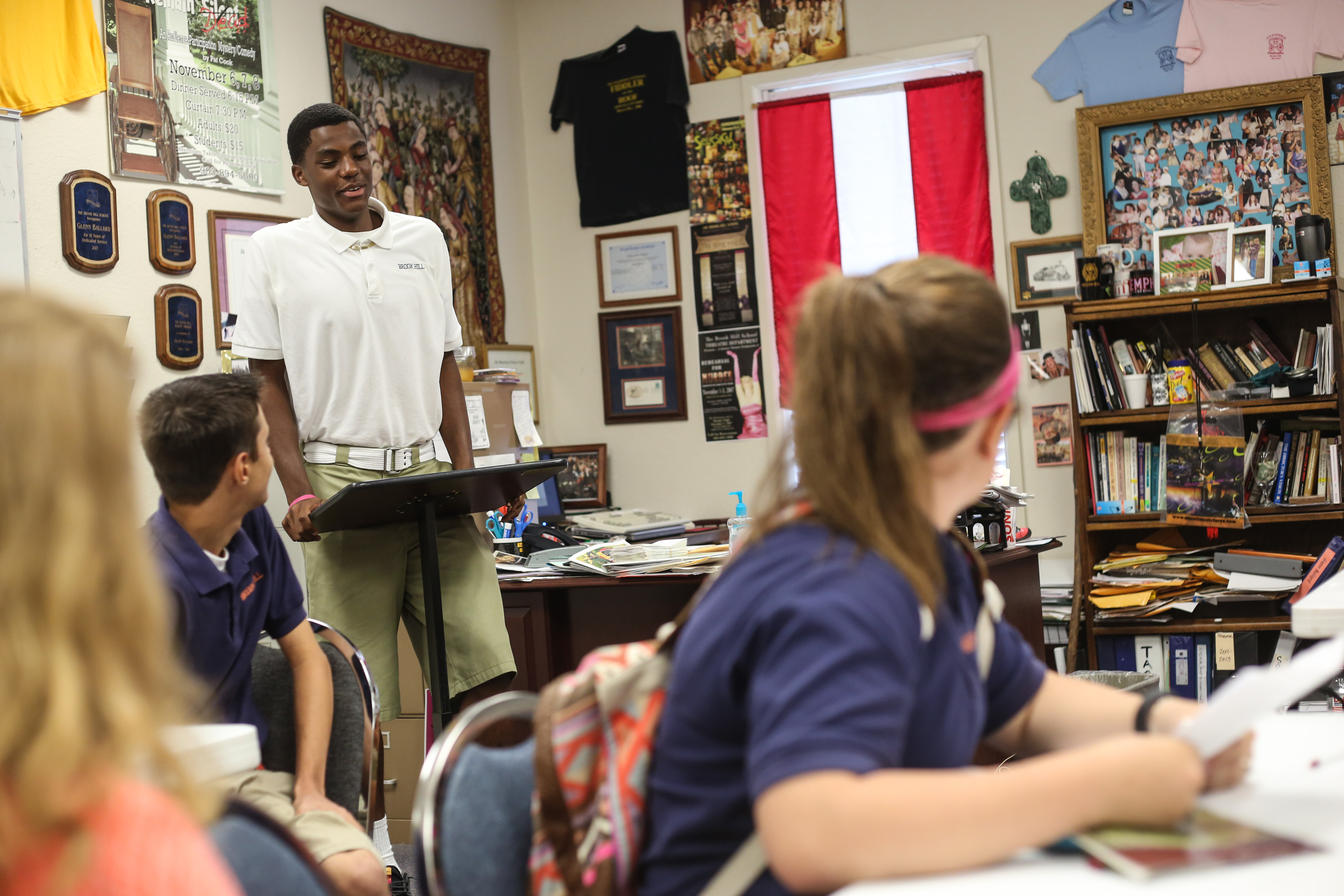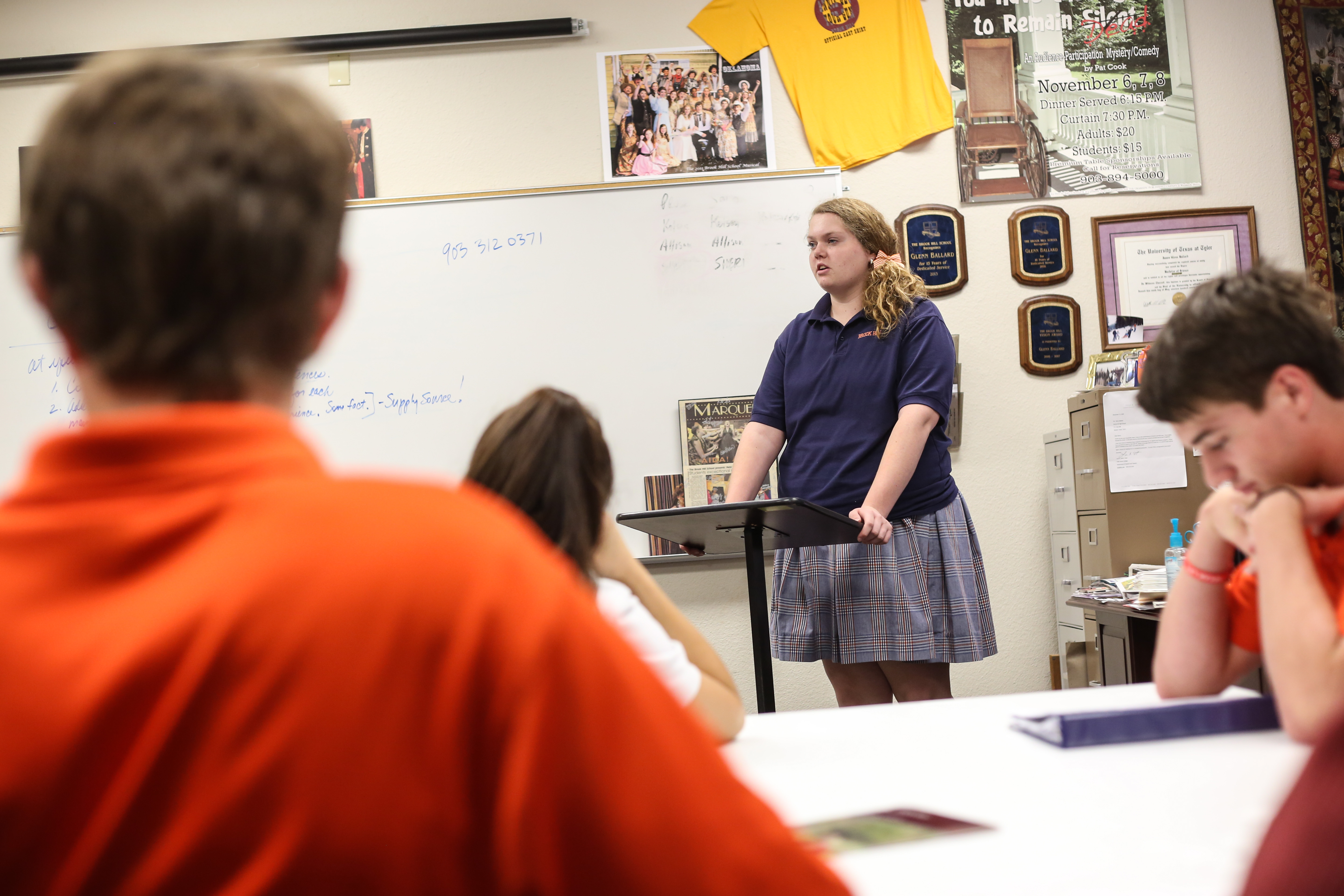 This quick tour impressed a few things on me:
1) Our students get individual attention from their teachers on a regular basis (a huge advantage of small class sizes and committed teachers).
2) Our teachers make lessons interactive for our students, involving them more closely in the learning process.
3) Many of our teachers are also coaches, giving them a special relationship and bond with our students since they see them on the field and in the classroom.
4) Our students are challenged to speak and make presentations on a regular basis, at every grade level, giving them the skills they need to communicate in a variety of circumstances.
There are so many things going on at Brook Hill at any given moment. It is these teachers, classrooms, students, and families that make Brook Hill such a great place!