Alumni Highlight: Ini Adeleye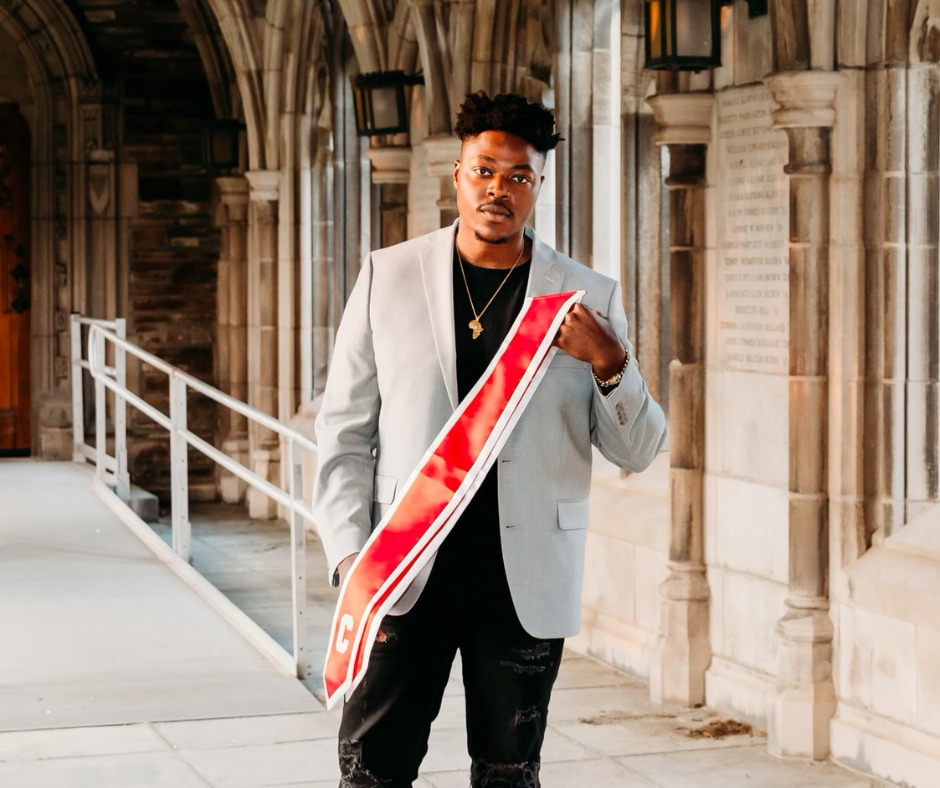 Meet Ini Adeleye
Ini Adeleye joined us as a boarding student in 9th grade and graduated from our Upper School in 2019. Ini

grew up around the world – living in Nigeria, Indonesia, Qatar, and the United States. He is now a mechanical engineering student at Cornell University in Ithaca, New York where he is on the SAE Baja Racing team and played on Cornell's D1 horse polo team. Ini has had amazing internships at Rivian, SpaceX, and Apple – we are so proud of him!
Read more to learn about Ini's journey to Brook Hill, his experience as a boarding student at our Upper School and all that he's been up to since Graduation!
Ini! Let's take it back to the beginning. What originally brought you to Brook Hill?
"

The valedictorian of the class of 2015 was my dad's coworker's daughter! That is how my family discovered Brook Hill."
 How neat! Can you tell us a little bit about what all you were involved in on campus?

"Absolutely! At Brook Hill I was a boarding student, so I was heavily involved in the boarding house and all of the boarding antics, but also other things. I was part of Texas Bank and Trust, and was the Rotary International Youth Leadership Camp representative for my class. I played left guard on the football team for all 4 years and started on Varsity my junior and senior years. I was also really into the arts. I represented Brook Hill in TAPPS for the One Act Play once, and did several individual TAPPS speech competitions (prose interpretation, poetry interpretation, solo acting). Lastly, my favorite extracurricular was my involvement in the Spring Musicals. I played the King's Herald in Cinderella (2017), Uncle Max in The Sound of Music (2018), and Charlie Davenport in Annie Get Your Gun (2019). "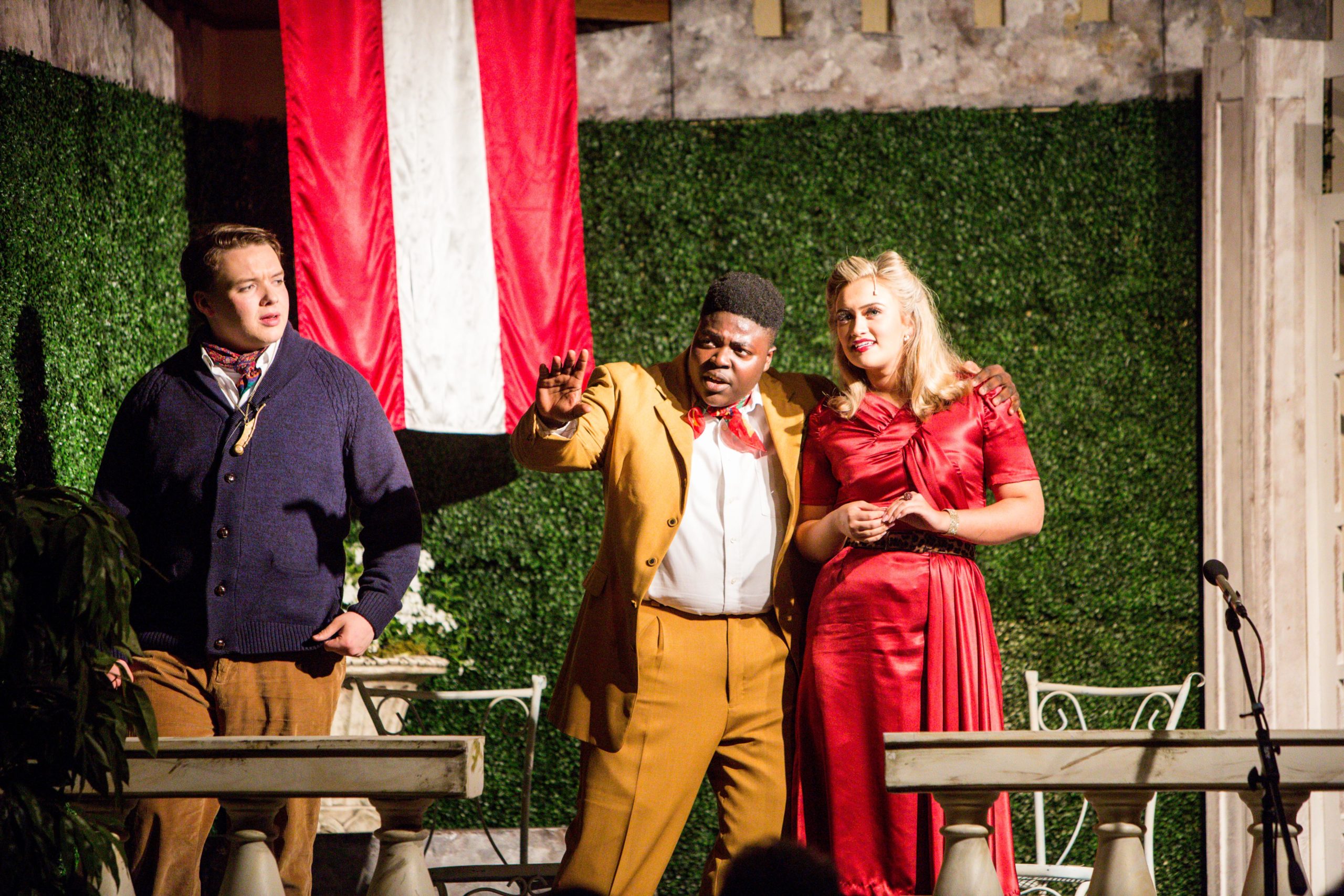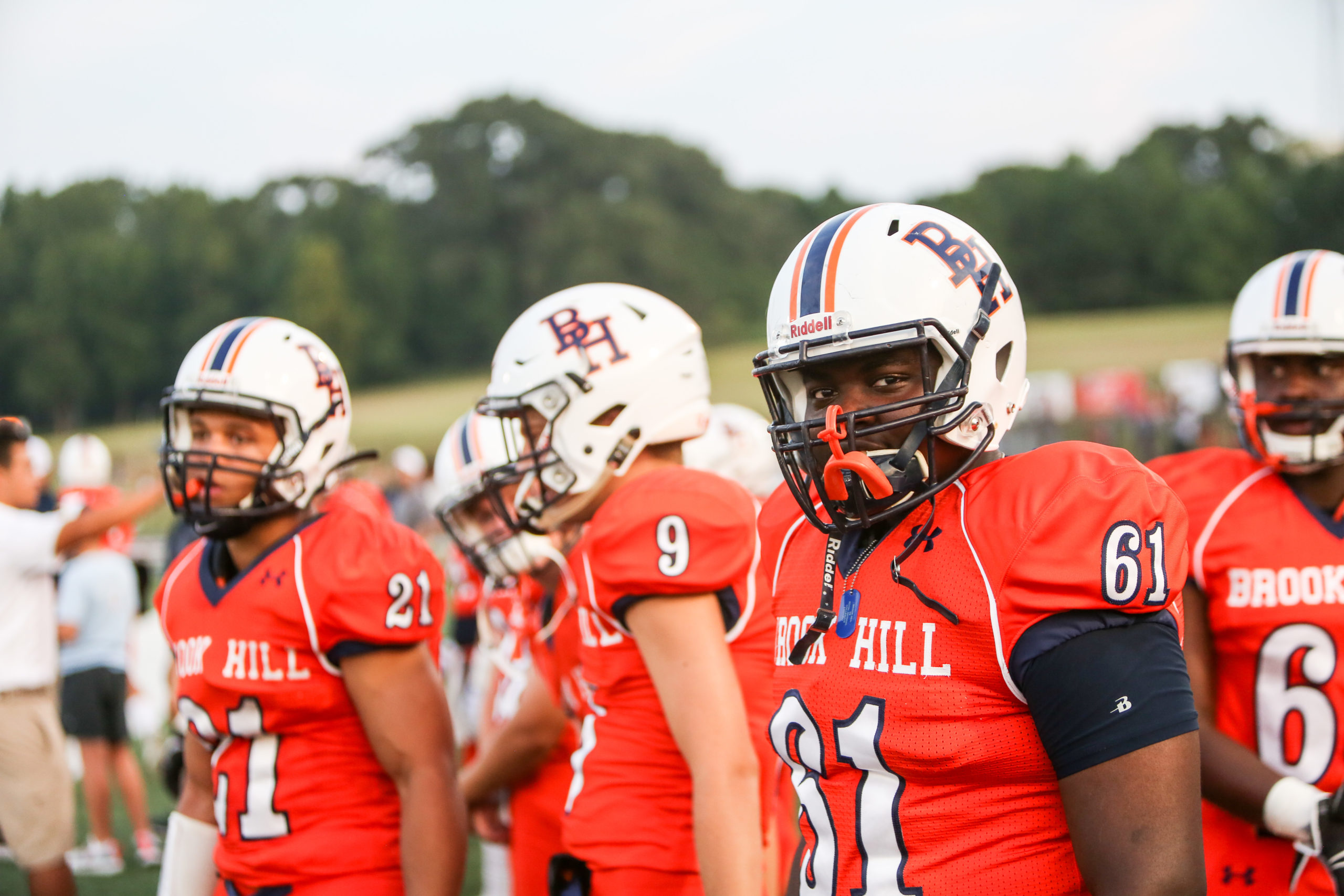 You really "plugged in" while you were here! When you think back on your time here, what faculty member at Brook Hill do you think had the biggest impact on you? 
"I'd be lying if I said I could pick one! So I'll be honest and say Mr. Moore, Mr. Longenecker, Mrs. Tucker & Mrs. Fitz had to have had the biggest impact on me. Being around them, you really felt their love for and devotion to their roles as educators and members of support systems for the students. They truly exemplified what it meant to be simultaneously gifted with knowledge and wisdom, and yet so humble and loving. I was a busy student so I did not necessarily have all the time in the world with all of them, but the time I was blessed to be able to have shared with each of them really played a massive role in shaping the type of person I have always since strived to become. They really are people after God's heart."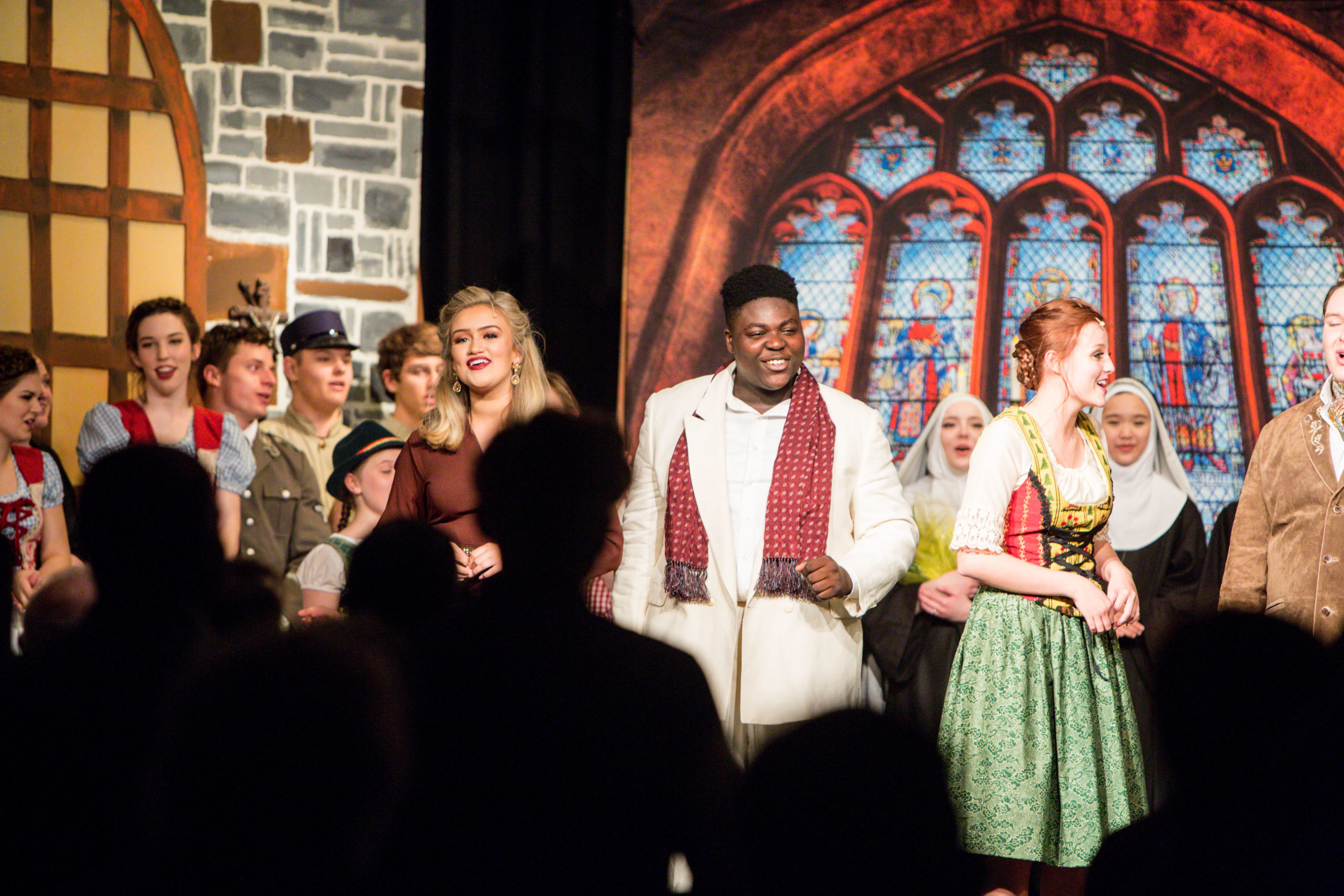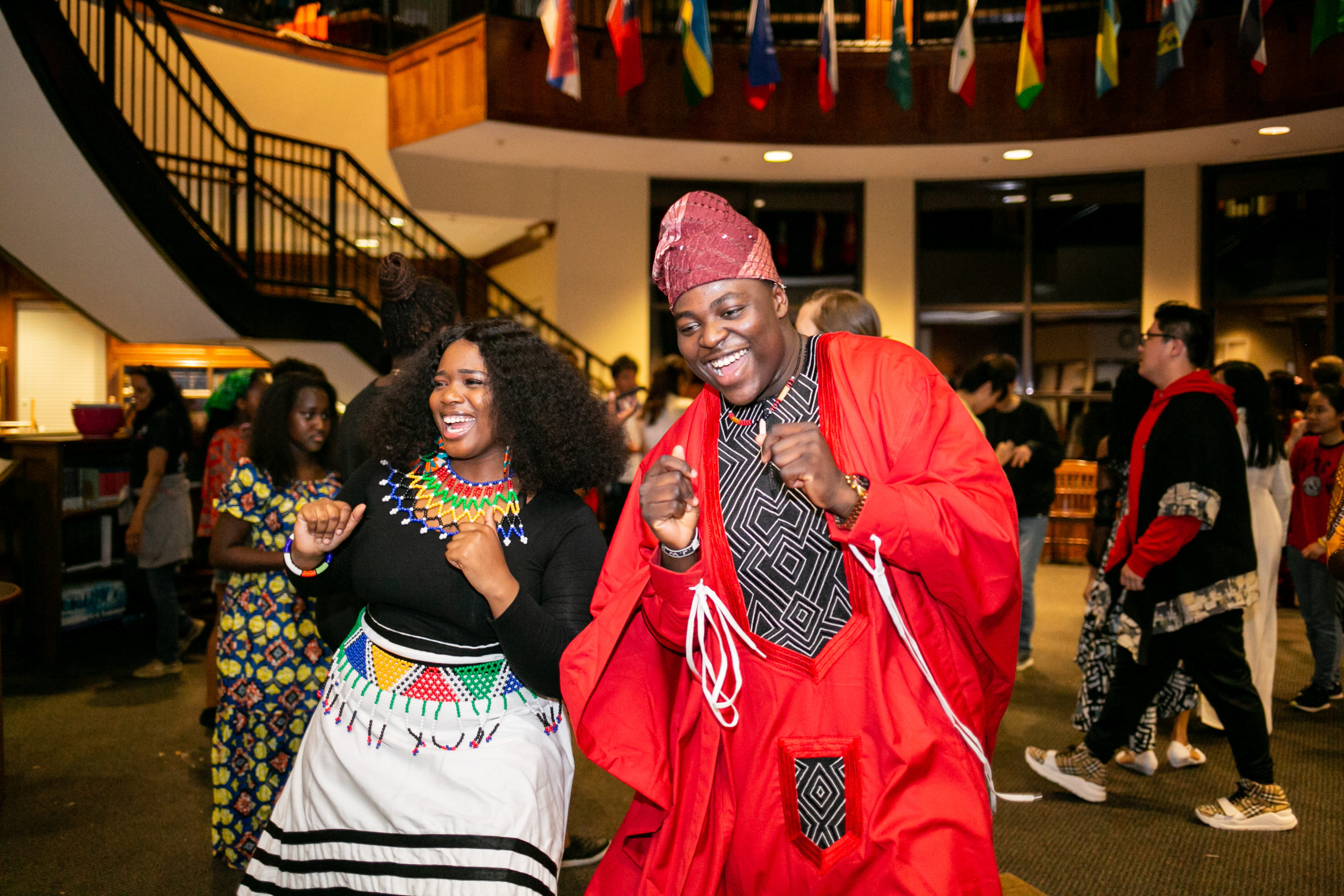 That makes us happy to hear! So what are you up to now? Where are you attending college? What are you involved in at your university?

"Right now, I am a 22 year old mechanical engineering student at Cornell University in Ithaca, NY. I will be graduating in December, simultaneously starting my Master of Engineering Degree (also in mechanical engineering) in the Fall, and graduating with it next May. I've been at Cornell since I left Brook Hill and I've been able to do a few pretty cool things. I played on Cornell's D1 horse polo team (yes I randomly walked on as a sophomore lol) and I am part of our SAE Baja Racing team. We're a team of ~50 students that design and build an off-road buggy from the ground up every year to compete in the collegiate SAE Baja competitions around the country. I'm also part of Cru Cornell – one of our many campus Christian fellowships. I've done some really cool internships at Rivian, SpaceX, Apple, and painfully turned down an offer to work with Tesla's cybertruck team! I've also traveled around the States a bit – been back to Texas a couple times, New Orleans, Seattle, the Bay area in Cali, and soon Utah for my roommate's wedding!"
How fun! We heard a little about your internship at SpaceX! Can you tell us about that experience? What led you to that opportunity?
"At SpaceX, I worked on the Starlink program – SpaceX's internet satellite constellation (yes SpaceX provides WiFi for those that didn't know). My official role was 'Starlink Engineering Intern' and I worked on designing and testing brand new technology to help mass-produce the new Starlink V2 satellites that just launched this year. Ultimately I give the credit for this opportunity to God. My prior experience with the Baja team at Cornell, my internship at Rivian, and Mr. Longenecker's AP Physics 2 tests were also massive players in being offered the opportunity!"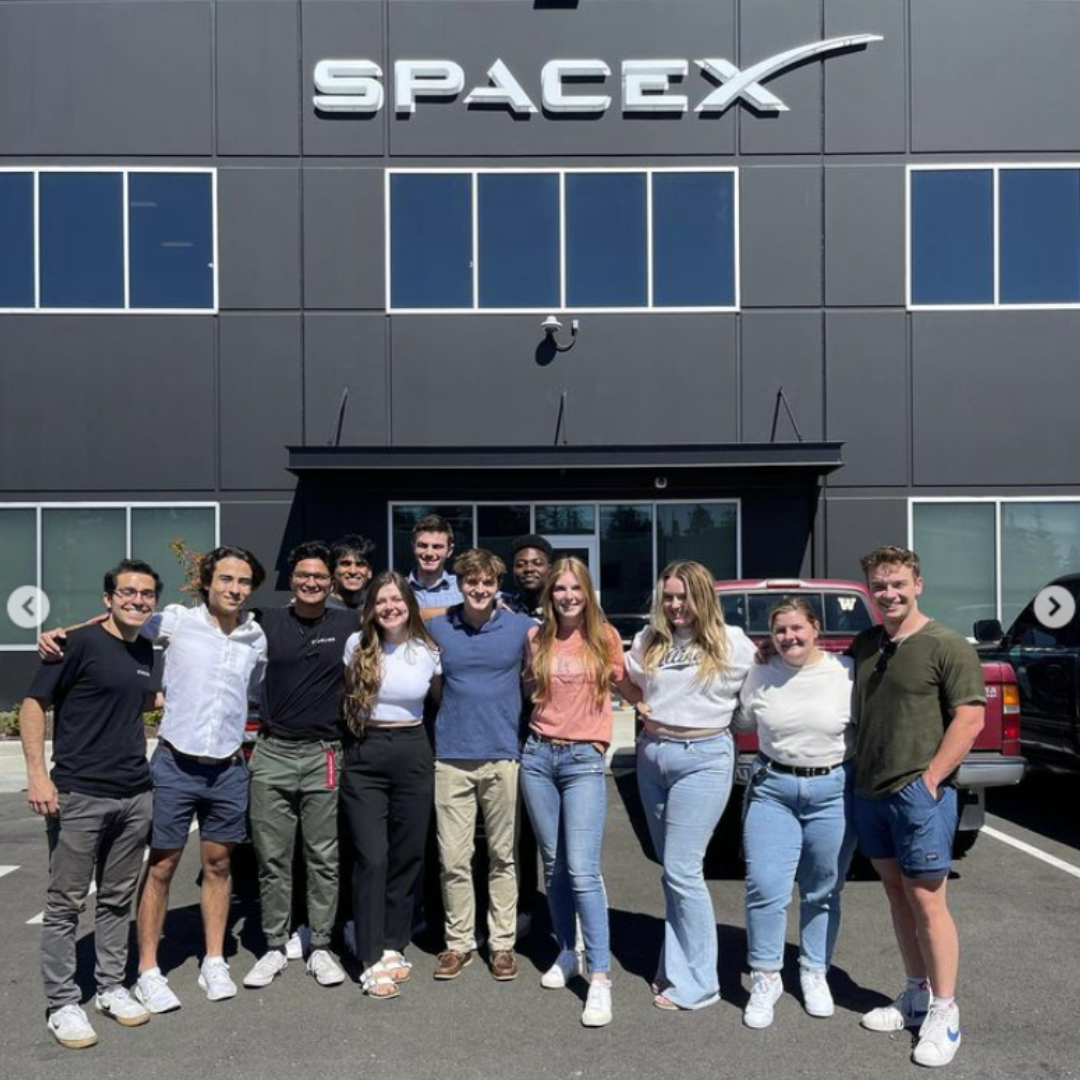 That's amazing! We also heard you landed an internship at Apple this summer. So cool! Can you tell us about that experience? What led you to that opportunity?
"This summer at Apple I am on the Optical Sensing Product Design team. My work specifically has to do with ambient light sensors – so everything in the visible light spectrum. Our sensors go on everything with a display at Apple – from HomePods to MacBooks. Last spring, I also worked at Apple. Back then I was on the Module Reliability Engineering team, and they work on field failure analysis and preventative measure spec development. Again, God carried the team but Mr. Longenecker also deserves some credit!"
How neat! What sparked your interest in mechanical engineering? What are your goals and aspirations for your future career in this industry?
"I've always wanted to make a difference in the lives of individuals. I've also always been into toys, cars, tech and all the basic boy stuff, but I wanted to make sure that whatever I ended up doing actually helped people in some way, shape, or form. I grew up around the world – lived in Nigeria, Indonesia, Qatar, and the United States, and I saw that the differences in the level of technology around the people in each place led to differences in the quality of their lives. So I took my passion for engineering and technology and I decided I wanted to use it to make a real felt difference. And I am honestly so thankful that so far I have been able to work on things that really do impact people. From helping Rivian on their mission to drive the sustainable change our planet so desperately needs, to supporting the team at SpaceX responsible for delivering fast reliable internet as part of the relief efforts for Ukraine, I truly am blessed and thank God that I've been able to use my passions to pour into initiatives that really make a difference. I'd never take it back."
We love to hear that you are so passionate about what you are pursuing! How do you think Brook Hill prepared you for these experiences and have helped you be successful thus far?
"

When I was at Brook Hill – if I remember correctly – we had about 37 different countries represented. I mean wow. It's simply not possible to be in such a diverse environment and not grow positively by every measurable metric. The difference in perspective and appreciation for varying walks through life that I gained just by living in what was effectively a small village of tightly knit circles and friend groups all added immeasurable value to my person – value that has helped shape who I am today and helped guide me on any and all paths I may have walked to success. Even more, the love and dedication from faculty members like those I mentioned before, birthed mentorship and support to which I owe a lot of everything I have accomplished since leaving Brook Hill. It's an experience with an importance that truly cannot be overstated, and if you chose to truly immerse yourself in that sort of environment – the type that was cultivated and nurtured by the people of Brook Hill – you come out changed. Brook Hill had its shortcomings and I had my trials and tribulations – no one and nothing is perfect. But when people genuinely try, when people are genuinely trying their best to live for Christ, lives are set on amazing courses."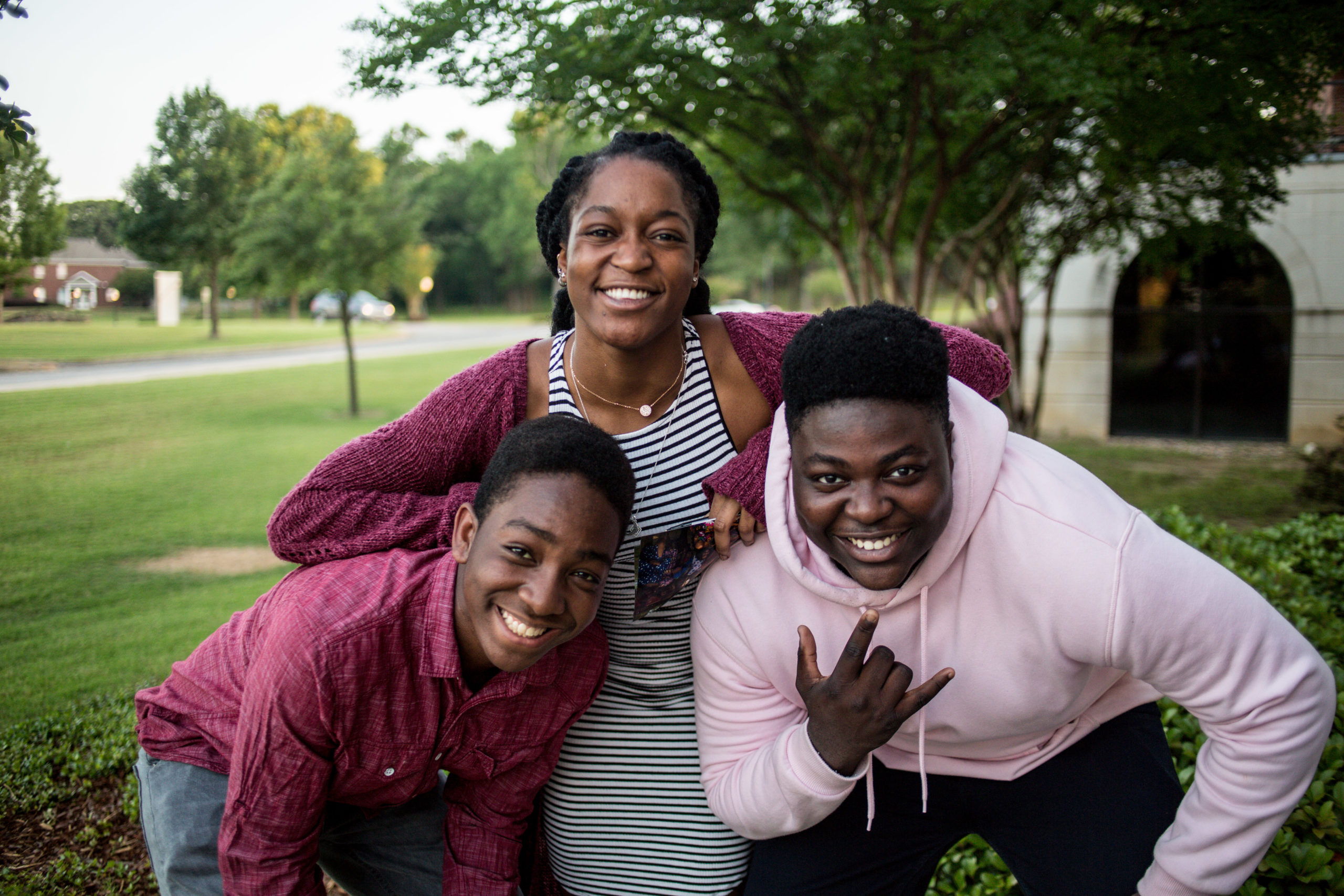 WOW! We love that, Ini. What was the highlight for you being part of the Brook Hill family? What are you most grateful for?
"I made my best friends for life at Brook Hill (they know who they are). Our daily antics and shenanigans in the boarding houses and boarding trips to musical rehearsals and physics exams were truly the highlight of my time at Brook Hill. We built a brotherhood that will last a lifetime. I'm grateful for everyone I got to meet and know. I will admit that at times I was quite a handful, so I'm sure they're not all grateful they met me (haha), but I am that I met them. I'm grateful for the love I was shown and the grief I got (I definitely deserved some of it). Everyone had a unique story and unique personalities that I will always appreciate.

"
So sweet! Last one! As you have reflected on your time here, how do you think Brook Hill prepared you for your journey?
"Brook Hill's AP courses are rigorous and tough. Mrs. McEuen had me questioning life at times and even Coach Agnew's pre-AP geometry class gave me a run for my money more times than I appreciate. I won't even talk about what Mr. Longenecker did to us on those tests. Coach Ryle ran us into the ground, and Mr. Ballard would have you sweating bullets even when you didn't forget your line that time. Point is, it's not easy being a student at Brook Hill – especially when you're balancing Arts and Athletics on top of your academics. The time management ability, diligence, and discipline that Brook Hill necessitates have directly translated into a learned ability to succeed in the dynamic college landscape for me. Brook Hill's Christ-centered culture built onto my Faith and solidified it in ways I definitely needed as I looked to further my education in a rather non religious university.

"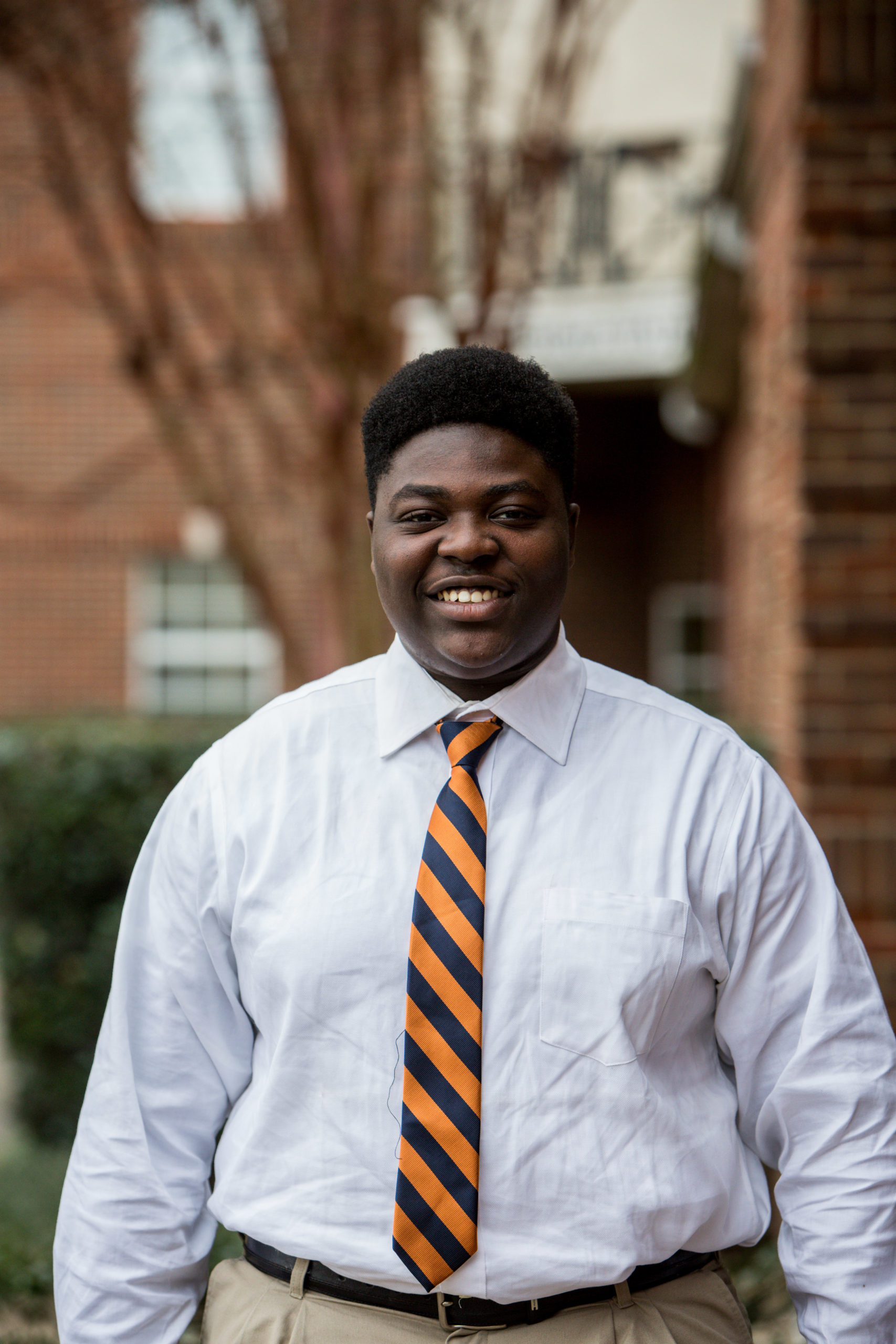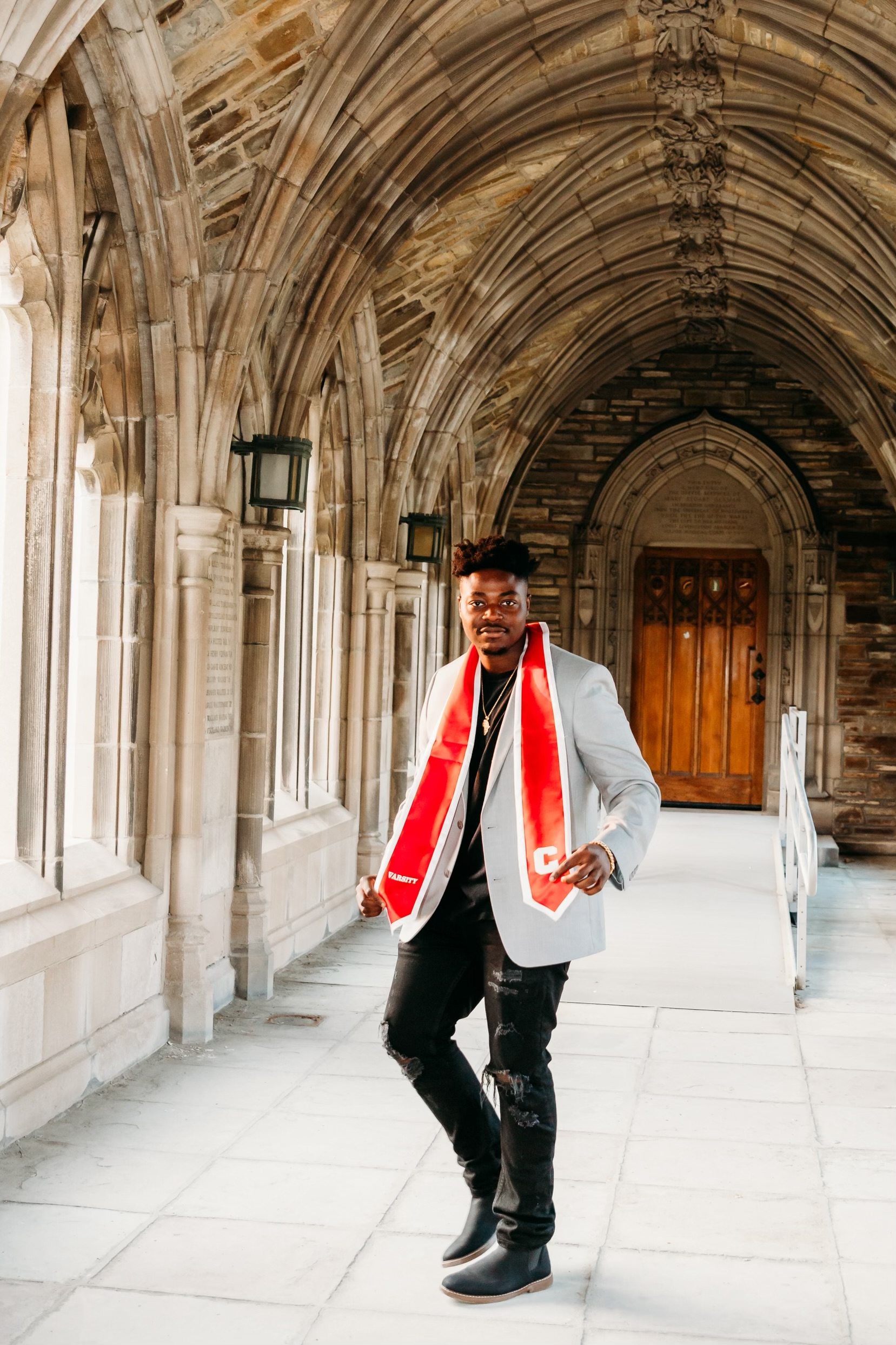 Ini, thank you so much for sharing about your experience at Brook Hill and your education and endeavors so far with us! We are so excited to see what all you will accomplish in the remainder of your time at Cornell and your career afterwards. We will be cheering you on!