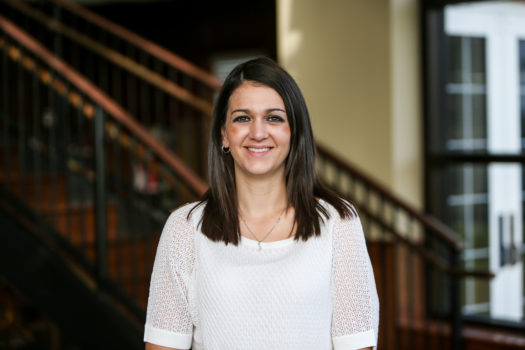 From the desk of Jessica Mize, ACE Director:
To me it seems hard to believe we are talking about the finish of this school year. Just like it always seems to do, this year has flown by. However, it is not over yet, and even though we can all feel the warmth of the Texas suns as it promises another hot summer probably full of water activities (since it will most likely be too warm to do anything else), we all must maintain our focus and finish the year strong.
More than likely each person has experienced some big wins and bad losses during this school year. However, just like with the fairytale comeback teams of March Madness and other sports, it is the big wins and strong finishes that are remembered. At this point in the year, any loss in terms of school work can feel devastating. Not that any loss feels good, but some losses have great lessons to be learned, while others can seem impossible to overcome. That is why it is crucial to make every opportunity count and to focus on finishing strong, no matter where you started.
Many people start each semester or new year with goals of challenging themselves academically, personally, spiritually, etc. but as the wind and grind of the semester/time takes its toll, it is easy to become mentally and physically beat down. This exhaustion often times leads us to compromise on our initial goal. As goes with the conclusion of most tasks, when drawing to the end, there is the difficult decision of coasting on the previous effort and just doing enough to get by, or the choice to finish strong. The easier choice is to coast, but, by far, the more rewarding choice is to finish strong.
In terms of the immediate impact of choosing to coast, it may only mean the difference between a B+ versus an A-, but the danger is not in the instantaneous outcome bur rather in the long term impact. Sure, the difference between an A- and a B+ most likely will not have any impact in the overall scheme of life, although GPA is important. On the other hand, the eternal impact can mean big wins or bad losses throughout life.
The minute you allow negative self-talk or influences control your behavior, you are setting yourself up for creating a potentially devastating habit. Just like an athlete conditions themselves for the game, or a young reader conditions themselves for a chapter book, or an orchestra player conditions themselves for a concert, every choice we make as students not only is conditioning us one way or another academically, it is conditioning us for other aspects of our life. Quitting is not a bad when what we are quitting is toxic, however, quitting in other areas of life such as school, relationships, finances, fitness, career, or diets is bad. If we quit working hard as students, teachers, parents, etc at the end of this school year, we are setting ourselves up to establish a bad habit of quitting the right actions.
As the stakes get higher, and they will as life goes, it is important to have conditioned ourselves to finish strong; to have experiences built up of seeing how much we can accomplish and how hard we can work, all the way to the end. One of the key differences between successful, extraordinary people versus the average person that just gets by is finishing strong and not giving up. Successful people realize that it is hard to not give up, but they keep going. They do not let fear of failure stop them. They push themselves. They do not even let actual failure stop them for they know most people end up falling to the wayside due to failure, fear of failure, or not seeing a task through and finishing strong.
People that continually finish strong will enjoy the harvest of their labor. Hard work and strong finishes do pay off. Take action now to finish this school year race strong.
Remember the most important finisher and biggest win is available for us to share through the endurance of Jesus on the cross. He endured for us, and was not finished with death, but instead rose again! And He promises us the biggest, best, most rewarding, finishes of all when He calls us home or comes again!
(2 Timothy 2:1-13)
1Therefore, since we are surrounded by such a great cloud of witnesses, let us throw off every encumbrance and the sin that so easily entangles, and let us run with endurance the race set out for us. 2Let us fix our eyes on Jesus, the pioneer and perfecter of our faith, who for the joy set before Him endured the cross, scorning its shame, and sat down at the right hand of the throne of God. 3Consider Him who endured such hostility from sinners, so that you will not grow weary and lose heart.
N.A. (2013, September). "Big Wins and Bad Losses." God and Sports. Retrieved from https://godandsports.net/2013/09/03/big-wins-and-bad-losses/
Robben, B. (2015, November 26). "Successful People Finish Strong: Focus To End The Semester." Take Your Success. Retrieved from http://www.takeyoursuccess.com/the-importance-of-finishing-strong-focus-through-final-exams/