Don't miss out on this opportunity to bid on some amazing items! See our feature auction items this week! To register and bid visit www.biddingowl.com/TheBrookHillSchool.
For the Art Enthusiast
Invite 4 of your friends to your painting party led by pro, Jennifer Moreman! The winner of this package arranges the location details and Mrs. Moreman will bring the supplies needed for the 5 of you to create your guided masterpieces during your 2 hour party.
Please contact Mrs. Jennifer Moreman to determine a mutually acceptable date. [email protected]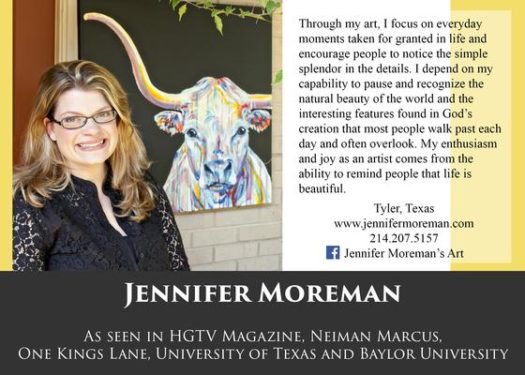 For your graduating Senior
Enjoy this momentous occasion while Kenna Kempton, your personal photographer for the evening, captures your graduate during the special graduation festivities. You will also receive 4 reserved parking spaces, front row seating for 16 and a catered lunch (sandwich, fruit and dessert) for 16 provided by Honey Tree.
Kenna Kempton: [email protected]
Evelyn Lott at Honey Tree: 903-952-9710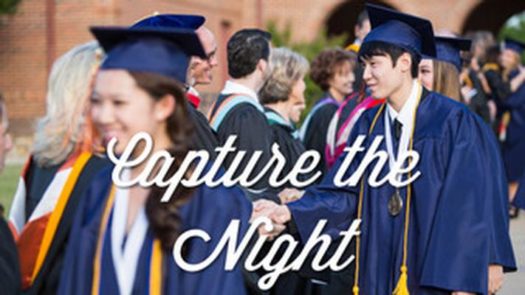 For your Family
Enjoy Panama City Beach at its finest at the Grand Panama Resort located right in the heart of Panama City Beach. This 3 bedroom / 2-bathroom condominium sleeps up to 8 people. Located on the 17th floor, you can enjoy the majestic views this property has to offer, the emerald green waters of the Gulf of Mexico all from your private balcony.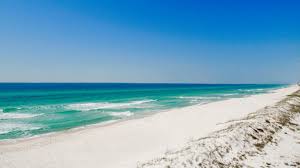 Bring "ALL Orange" to your home
Hand stitched with love by the Harvey granddaughters. Emma, Keaton and Kendall Harvey along with their Grandmother Mrs. Julie Harvey, aka Juju, created this masterpiece with the Brook Hill auction in mind. You must come by the Development office to see this beautiful handmade quilt in person. Twin size quilt (approx. 6'5″X 7'5″)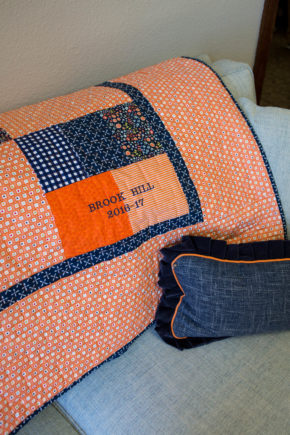 Heather Fletcher and Rebecca Ballard have created a custom, one of a kind, Brook Hill Crazy Quilt Pillow and are graciously donating it for you to bid on!
This pillow is a must see, so please come by The Development Office. You will want this special piece of Brook Hill in your home.
Value: Priceless