A look at then and now in the world of Fine Arts at Brook Hill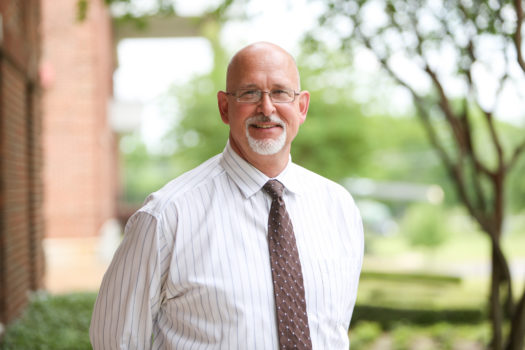 From the desk of Glenn Ballard, Director of Fine Arts:
I remember it as though it were just last week: August of 1998. It was my first drama class at The Brook Hill School. During that class, I played part of the soundtrack from the Broadway production of Phantom of the Opera. Phantom was the first show I ever saw on Broadway way back in 1989. It was only 2 years old, but the Andrew Lloyd Webber music from the show has always impacted me deeply.
After listening for a while, I asked the kids how it made them feel. The answer I was hoping for? I don't know for certain. Maybe "Inspiring!" or "Awesome!" or even, "Can we do that?"
I don't think any of my students shared those answers. My memory seems to recall about 12 young people looking at each other quizzically and wondering to themselves, "How do I feel about WHAT?"
Anyway, that was a long time ago.
Today, as I plan and prepare for my 20th year at Brook Hill, I still want my kids to feel inspired. I still want them to think, "That is AWESOME!" and I want at least a few of them to ask, "Can we do that?"
What began 20 years ago, in a small drama class, a small choir class and a small band and visual arts classes, has grown up.
Our student and parent testimonials, the decisions of many contest judges and discriminating patrons, and our reputation for excellence in the fine and performing arts are all resounding. Brook Hill has arrived and is, in its own right, one of the premiere Fine Arts schools in the great state of Texas.
While I am proud of our collective accomplishments, and so thankful to have been a part of getting us to this esteemed place, I am always thinking about what's next or how we can take the next step. What must we do as educators, coaches and students to take the program even higher? To win the next competition? What program should we add to give our kids the absolute best Fine Arts experience?
We have already assembled a team of Fine Arts teachers with over 100 years of collective experience in performing, teaching and mentoring young artists.
We have consistently received high scores at every TAPPS district and regional contest we enter. We perform to sold-out crowds at our critically acclaimed annual Dinner Theatre and spring musicals, both entering their 19th consecutive seasons.
For the past 10 years, we have produced an annual Middle School musical and One Act Play to challenge our younger students to reach for the stars. We have added Advanced Placement (AP) visual arts classes. We now have a jazz band class and have partnered with the nationally recognized Chinn Guitar Project and Kyser Musical Products to offer the only secondary classical guitar program in the region. We have added a dance class under the direction of a former principal dancer with the New York City Ballet. And we are planning for 2017 to form our first Show Choir that will wear special costumes and incorporate choreography into their performances.
So what is next? Maybe you can help us decide. Let me know what we can do to enhance your child's fine arts experience. What can we do to "fan the flame?"
This summer, Rebecca and I have been remodeling a rental house we bought several months ago. And honestly, the demo work, the framing, the plumbing and painting have pushed this old man to his limit.
I have sore muscles I did not even know I had. And along the way, on more than one occasion, my supportive wife has offered some advice to help me deal with the aches and pains.
"Honey, try stretching a bit!"
And you know, it's true. Maybe especially true as we advance in our respective arts careers. We have to keep on stretching.
There is no place here for complacency. We won't settle for "good enough" until we have done our best.
How can you help, you may ask? That's easy. Be a part of SOFA, our Supporters of Fine Arts.
You'll make new friends; you'll have fun; you'll make a valuable contribution to our programs; and most importantly, you'll show your child, and every other Fine Arts student, that what they are doing and what we as fine arts educators are doing is an important part of their education and their growth as a human being.