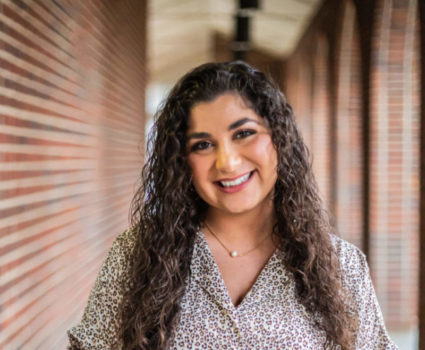 Hope Cooper
Associate Director of Marketing & Boarding Admissions
Hope has been a part of the Brook Hill family since 2008. Her years on campus as a student were full of life and joy. She was actively involved in both the athletics program and campus life before graduating in 2015. She followed sisters Hayley ('11) and preceded Harley ('22).
Hope then headed to Texas A&M University where she majored in Strategic Communications. Following graduation in the Spring of 2019, she spent time growing in her faith and serving in the ministry at VOUS Church and Shoreline City Church.
Life came around full circle when she then returned to Brook Hill to serve as the events coordinator in the Development office. In the years since, she has transitioned onto the Marketing & Communications team and serves as the Campus Life Director. Hope is excited to give back to the place that developed so much of who she is while doing what she loves — all for the betterment of the Kingdom!
When she's not on campus, you'll find her rooting for her Aggies, taking too many photos, or headed on an adventure with coffee in hand.