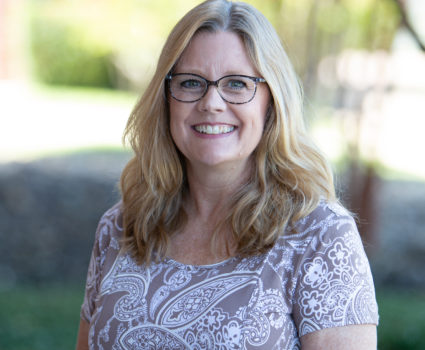 Kelli Gardner
Teacher - Math (MS)
Kelli Gardner was born and raised in Oklahoma City and attended the University of Oklahoma, where she received her B.S. in Elementary Education with an emphasis in mathematics. She is certified to teach K-8 in both Texas and Oklahoma. Kelli began her teaching career in 1986 and has taught in both public and private, Christian schools. She also served eight years as the elementary principal of a Christian school. 
Kelli moved with her husband and youngest son to Tyler in 2016 and began working at Brook Hill in 2022. She has been married to her high school sweetheart, Gary, for over 35 years. Kelli is the proud mother of two married sons, James and Caleb, and is a doting "Nonna" to two beautiful granddaughters. In her spare time, Kelli enjoys reading and spending time with her family. 
Kelli's goal is to share the love of Jesus with students and to help them grow, both spiritually and academically. She sees her job as an opportunity to serve the Lord with gladness and feels blessed to part of what God is doing at Brook Hill.