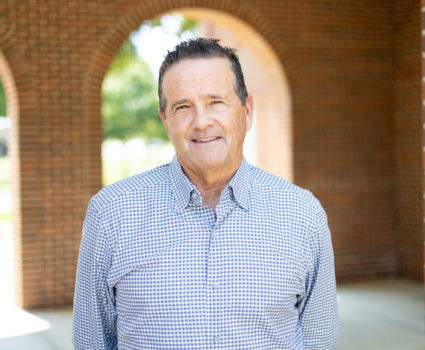 Hutton Jones
Head Tennis Coach
Hutton Jones comes to Brook Hill after 23 years as ACU Head Men's and Women's Tennis Coach
(1997-2019), the winningest tennis coach and of all sports at ACU, with a record of 940-369
(.718). In August of 2020, Jones was recognized by the Intercollegiate Tennis Association as the
12th Winningest coach in NCAA DI Women's tennis history (508-139). Hutton was a 4 year
Letterman for ACU in 77-81, he then became a USPTA teaching pro and was the head
professional at McAllen Country Club (TX) and Ponca City Country Club (OK) before accepting
the job at Abilene Christian University in Dec 96'. Most recently, Hutton has been the Director
of the Road Less Traveled Competition Journey in Bartlesville, OK.
While at ACU, Hutton led the ACU Wildcats
29 NCAA Tourney Appearances (17 Ladies, 12 Men)
28 NCAA Regional Champs
25 Conference Champs
88 Match win streak in conference matches in women's tennis
9 Time Coach of the Year
35 All-Americans, 194 All Conference
Hutton began the Road Less Traveled Tennis Camps in 1990. The RLT Competition journey is
based on "competing, in such a way, as to Glorify God with your competitive efforts". Thereby,
teaching young athletes to walk through the adversities of competition with God. "Brook Hill School is a great place to nurture and teach walking with God through sport. This is
the vision for Brook Hill Tennis."
Hutton grew up in a musical family which led to 2 albums (composed by a tennis coach) which
can be found on Spotify (or any music app). Album 1 Hutton Jones "In the Big Time". Album 2
Hutton Jones "Reachin Backward Fallin Forward".
Hutton Jones has been married to Paula Plasek, a fellow ACU Tennis player, since 1982. Paula
loves her career as a real estate agent. They have 3 grown children, Hayley Winn, Hutton Jones
Jr., Payton Jones, and 2 grandchildren named Juniper Winn and Jasper Winn.
"Paula and I are so excited to be a part of the Brook Hill community."