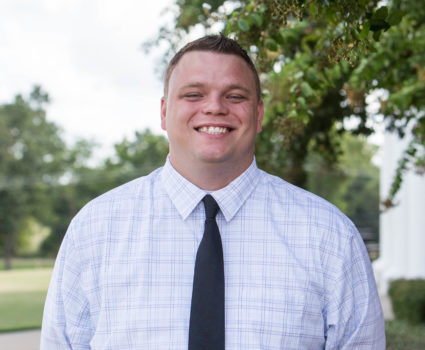 Travis Walter
Teacher - 5th Grade (LS)
Travis Walter received a B.A. in Applied Arts and Sciences from the University of Texas at Tyler in 2017. Before teaching at Brook Hill he taught 5th grade science for one year at Palestine Independent School District where he completed his alternative teaching certificate through Iteach Texas.
Travis is a Navy Veteran. He served from 2012 through 2016. He was a Religious Program Specialist in the Navy and was able to serve with the Marine Corp at the Marine Corp Security Force Battalion in Kings Bay, Georgia. He was honorably discharged and achieved the rank of Petty Officer Second Class.
He has been married to Michelle since April of 2011. They have six children, Skylar, Landon, Brooke, Bailey, Ashlyn, and Lilian. The Walter family are active members of their church and love the Lord.