5th Grade Spanish Composes Sentences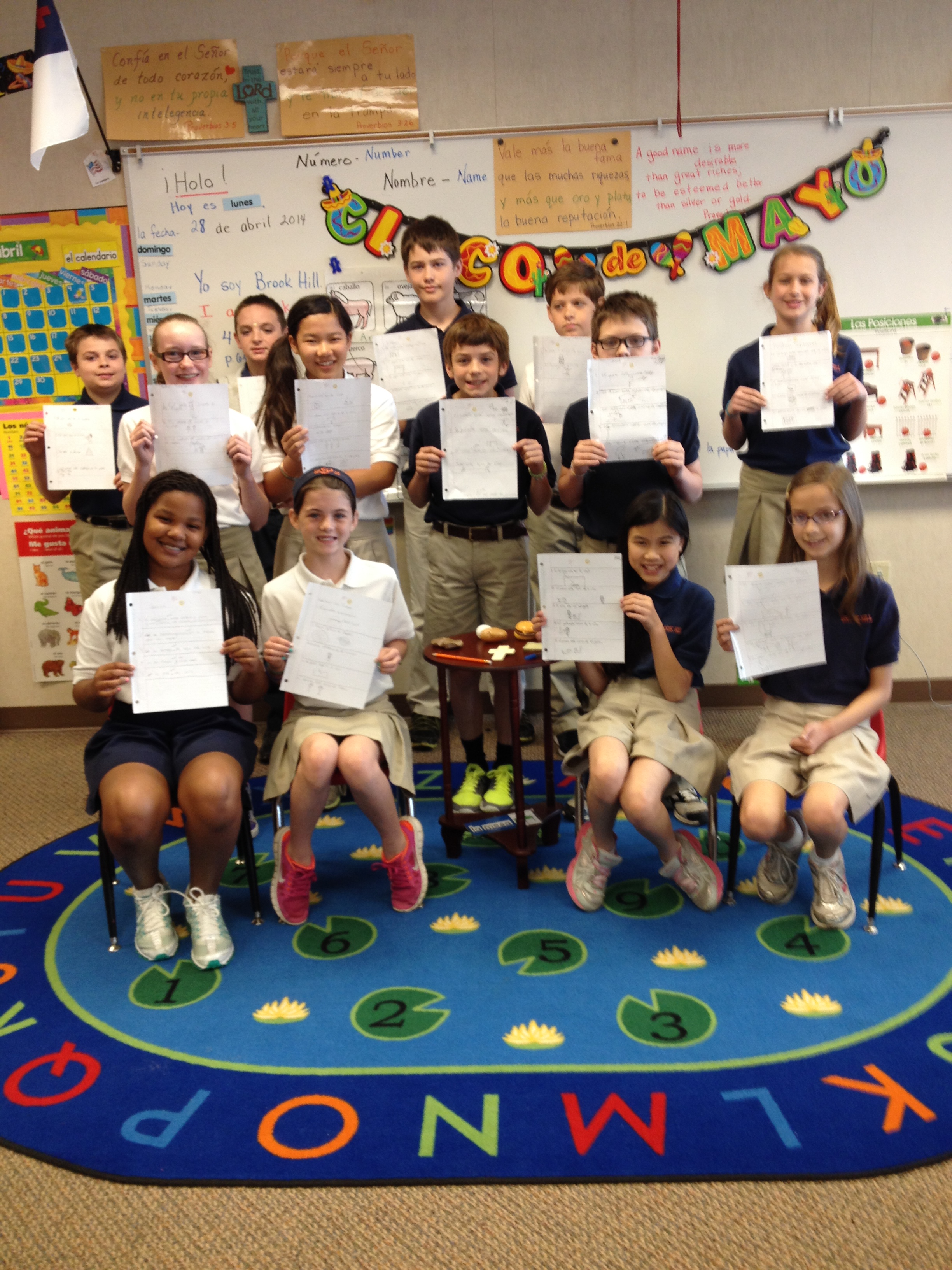 Last Friday our 5th grade Spanish students were tasked to write original sentences in Spanish using position words and prepositions. Check out their creativity and language abilities in these examples:
El huevo está entre la papa y la hamburguesa.  The egg is in between the potato and the hamburger.
La pluma está cerca de la piedra.  The pen is close to the rock.
Los zapatos están en los pies.  The shoes are on the feet.
Adam está debajo del proyector.  Adam is under the projector.
La tortuga está con el gato.  The turtle is with the cat.
La pluma está adentro del escritorio.  The pen is in the desk.
La pluma está cerca de la caja.  The pen is close to the box.
La piedra está debajo de la mesa.  The rock is under the table.
Jesús está en la cruz.  Jesus is on the cross.