HEADLINES: A MESSAGE FROM THE HEAD OF SCHOOL, ROD FLETCHER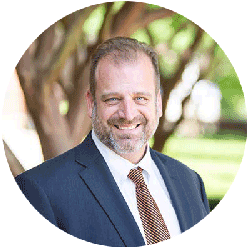 One of the signs of a mature school is the enrollment of Alumni children.
Alumni who choose their alma mater for their children know the mission, believe in the mission and want their children to experience that mission.
The depth of support from graduates who have chosen to enroll their child in "their" school is unique. A school that begins to see this kind of continued belief in the vision experiences a new level of maturity – and that has begun at Brook Hill! Brook Hill is now in its 23rd year and has had 18 graduating classes. We're enrolling the children of our alumni and that is a good thing!
I am excited to see that this is happening at Brook Hill and can't wait to meet the future students who will continue to carry the mission of Brook Hill.