AJ Minter (Class of 2012) called up to MLB by Atlanta Braves
The Atlanta Braves have just announced the promotion of left handed reliever AJ Minter from Triple A Gwinnett.
When Mitner was called up to the MLB by the Atlanta Braves on Tuesday, August 22, a moment he has dreamed about since he was a kid became a reality.
Just six years ago in 2011 Minter helped lead the Brook Hill Guard baseball team to the first of three consecutive state championships. In 2012, his senior year, Minter helped Brook Hill win their second state championship. From Brook Hill, Minter went on to play for the Aggies at Texas A&M University with his best friend and classmate, JB Moss who is currently in the Rockies organization. In 2015 the Braves drafted Minter during the 2nd round, 75th overall. For the last two years Minter has worked his way up through the minors after overcoming surgery, ending his 2016 season with a 1.30 ERA and 0.84 WHIP in 34.2 innings.
We are so proud of Minter and looking forward to seeing him succeed in the big leagues! Look for him to pitch against the Rockies this weekend in Atlanta, GA!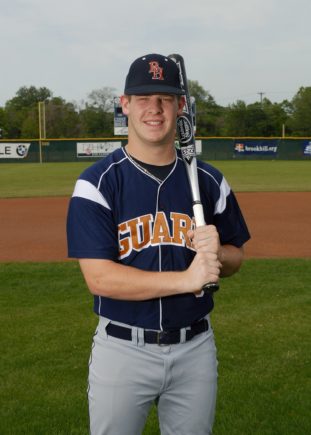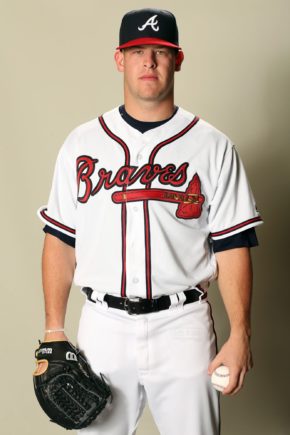 AJ Minter, Brook Hill Alum, '12. Atlanta Braves. Pitcher. Left-handed.
Check out this video of his major league debut on Wednesday night:
A.J. Minter's big-league debut last night: ? ? ? pic.twitter.com/19mZIzSJFJ

— Atlanta Braves (@Braves) August 24, 2017

To read more about AJ Minter's journey to the big leagues, check this story out: https://www.talkingchop.com/2017/8/23/16188770/braves-call-up-aj-minter-for-big-league-debut
See his stats from the minors here: http://www.milb.com/player/index.jsp?player_id=621345#/career/R/pitching/2017/ALL