Alumni Highlight: Ashleigh Weaver
We love taking the opportunity to highlight our alumni and hear about their experiences and accomplishments beyond Brook Hill. It's especially rewarding to hear how Brook Hill has impacted their lives, and now their children's lives as well. Most recently we caught up with alum, Ashleigh Weaver '02, who not only has three legacy students at Brook Hill, she just launched her own brokerage! Let's hear more about Ashleigh's journey at Brook Hill and how it's effected her and her family's life.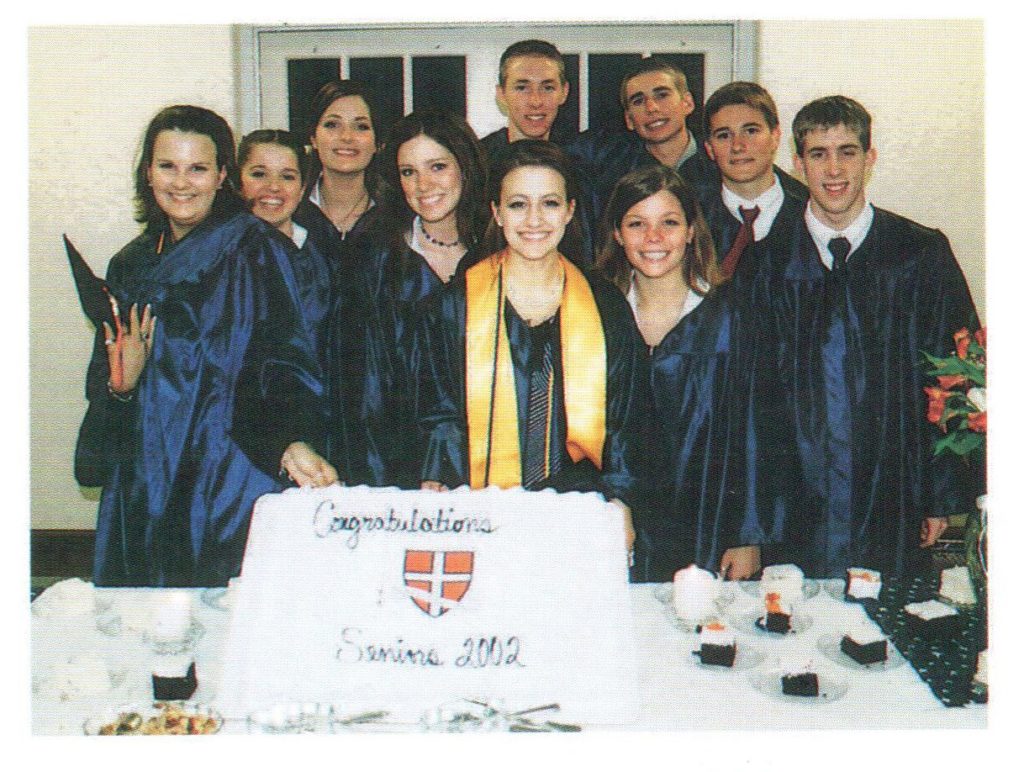 Ashleigh was one of the 31 students who began learning at Brook Hill 25 years ago when we first opened. She was a member of the first graduating class at Brook Hill in 2002, and in her years at Brook Hill, she made a lasting impact for the generations to follow! Ashleigh was on the cheer squad, volleyball, softball and basketball teams. She now owns and operates Ashleigh Weaver Designs, which focuses on new residential and commercial construction designs and just launched a Real Estate Brokerage, Weaver Real Estate Partners, with her husband, Ray Weaver lll. Ashleigh has 3 children who currently attend Brook Hill, Jack (9th grade), Sawyer (5th grade) and Sloane (Kindergarten).
Let's find out more about Ashleigh's journey, and what made her choose Brook Hill again for her children.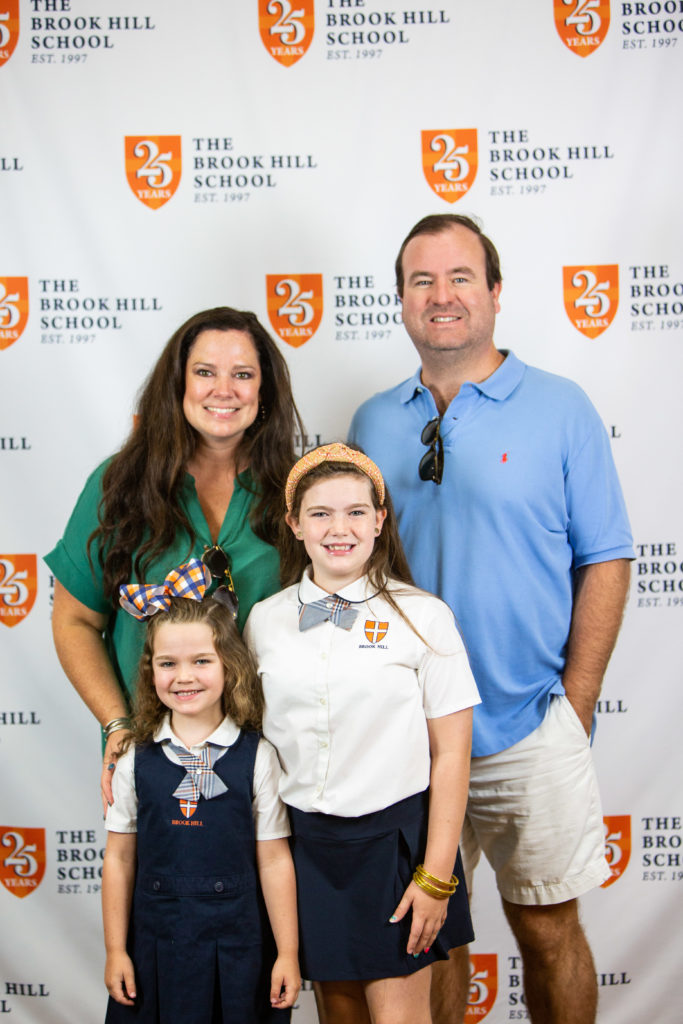 What brought you to Brook Hill? What made you or your family choose Brook Hill at the time?
"My parents decided I needed a change of school environment that challenged me so we researched options within the community.  After touring Brook Hill not only did I feel the warm family atmosphere but also appreciated the emphasis on college preparatory which I believed would give me the extra motivation to enter college focused and ready. It was ultimately my decision so therefore I had to prove myself."
We're glad you made that choice and became a part of the BH Family! What all were you involved in while at Brook Hill?
"During my time at Brook Hill there were so many amazing teachers, coaches and staff who motivated me and impacted my life in so many ways. Many of them are still there today. I was involved on the cheer squad, volleyball, softball and basketball teams."
Why did you choose to send your kids to Brook Hill when it came time? How has their experience been so far?
"There was never a doubt I wanted my children to attend Brook Hill. The school had such a huge positive impact on my life during my time there and I wanted our children to have those special experiences as well. My kids are "All Orange" and are so proud of their school and love it very much!"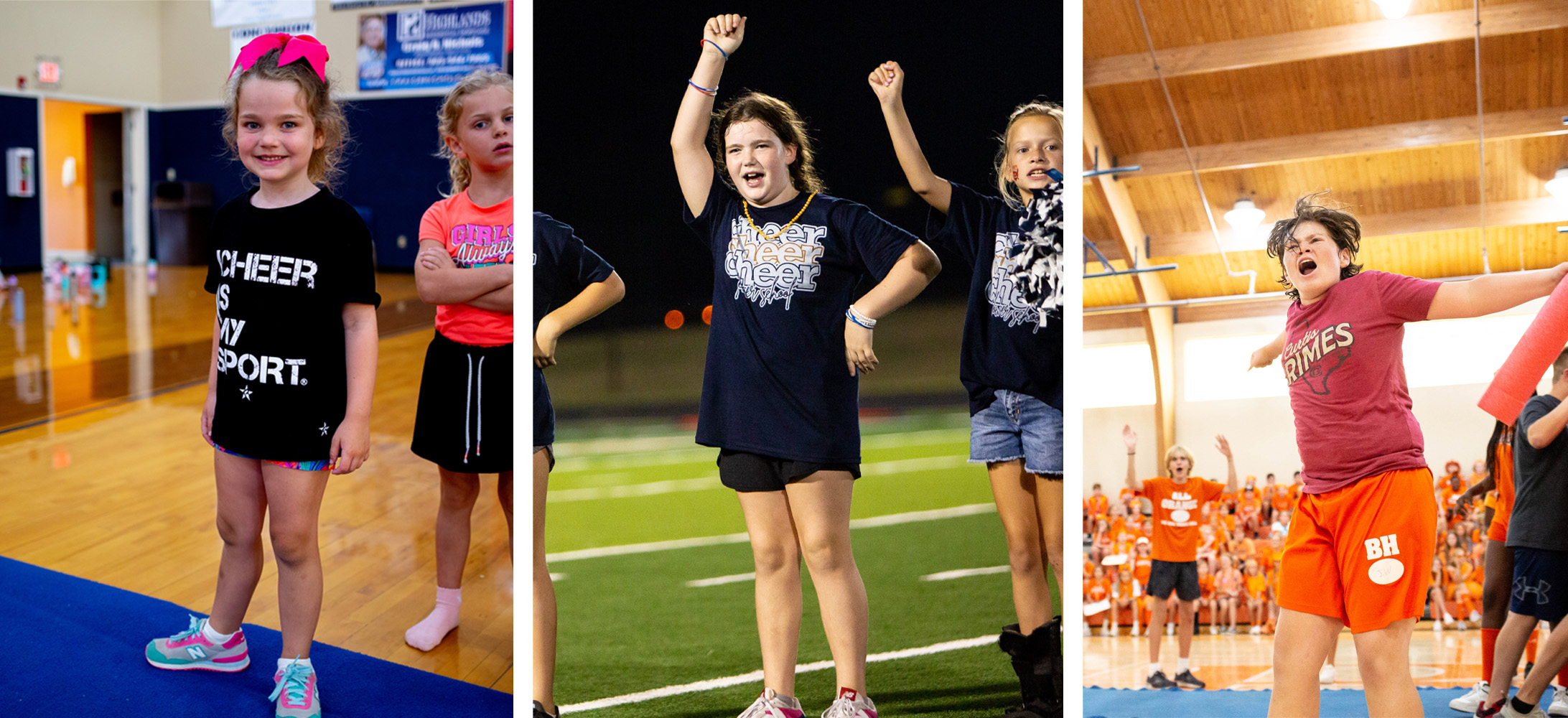 "The school had such a huge positive impact on my life during my time there and I wanted our children to have those special experiences as well."
We're so glad to hear that. What was been the highlight for you being part of the Brook Hill family?
"The fun part for me is being part of Brook Hill's first graduating class and watching the incredible growth over the years, but my number one highlight is having my three children part of The Brook Hill Family."
We heard you just launched your own brokerage! How exciting! Can you tell us a little bit about it and what your goals are for this new adventure in your career?
"We launched Weaver Real Estate Partners, LLC in August 2022 and we are ready and very excited to serve our East Texas community. When I was a young girl standing with my grandfather, who was also a real estate broker, I watched him make agreements on a handshake and also recognized his passion for people and the processes to help achieve their goals. He would give the shirt off his back, as how people knew him, while showing great integrity and care. This has always stayed with me and I'm proud to build on the legacy he began many years ago. I wanted more out of my professional real estate career. The process is not just a transaction, but is the partnership and love of assisting people and families while guiding them through one of the important decisions of their life. I will always go the extra mile. I believe our mission statement says is it all: The ongoing mission of Weaver Real Estate Partners is to foster a partnership experience of buying and selling real estate by cultivating a spirit of collaboration, integrity, and innovation all while making a personal and memorable experience."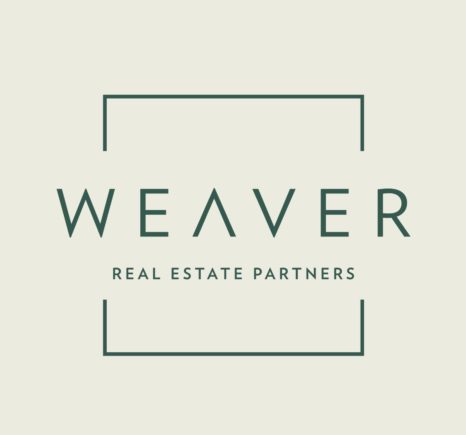 That's amazing Ashleigh! How did you think BH prepare you for these experiences and helped you be successful in your career?
"Brook Hill taught me how fun and exciting it can be to just dive in and be challenged and live a passionate, rewarding life instead of just going through the motions."
That's great! How did Brook Hill prepare you for your journey? and how did you think Brook Hill prepared you for where you are right now?
"Brook Hill really jump started my spiritual journey and pushed me to want to learn more and press forward while never forgetting there is a God who loves and cares for us no matter what. Academically, Brook Hill taught me how to prepare, be diligent, never give up and to always give my best effort. All these lessons definitely apply to the real world and help overcome life's challenges."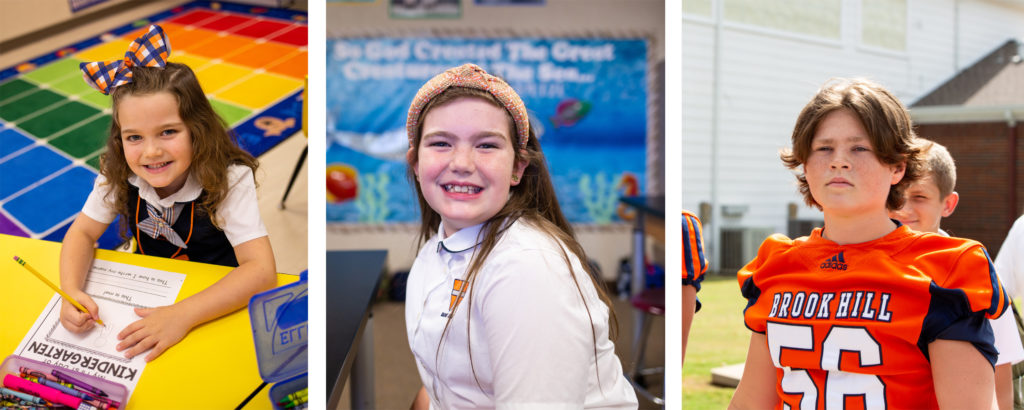 What do you hope for the future of Brook Hill and its students, including your 3 children?
"We hope and pray that Brook Hill continues to operate, educate and lead within its core values and mission. Brook Hill has been immensely blessed and in turn so have our children."
Ashleigh, we are so proud of you and blessed to have your children here as well!
Thank you for sharing your journey with us, and thank you for being All Orange!