Alumni Highlight: Ryan Ordini

We have enjoyed getting to see and hear all about what our alumni are up to and what they are accomplishing in their lives so far! Most recently we caught up with alum, Ryan Ordini '21. Ryan is currently attending Baylor University! We ran into him on our recent tour of Baylor, and caught up on how his college experience is going thus far.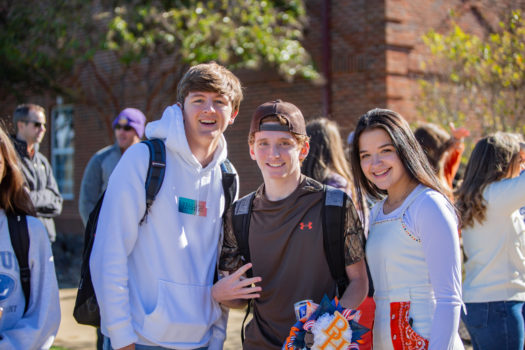 Ryan was a domestic boarding student at Brook Hill from 10th to 12th grade, and participated in tennis and basketball during his time here. He also served on the boarding student council and our STUCO.
Read more to hear about Ryan's journey at Brook Hill, the individuals who impacted him the most while he was here, and how he's settling in at Baylor.
Ryan, what brought you to Brook Hill back in 10th grade?
"I really wanted to play basketball in high school! I wanted to go to a Christian school and the idea of living alone and being with friends all the time appealed to me a lot. I also wanted to have a non-traditional high school experience."
Well we are glad you chose BH! Describe your time at Brook Hill. What all were you involved in?
"I played tennis for a year, and I played basketball all three years in high school. I was a part of the boarding student council and also served on our student council."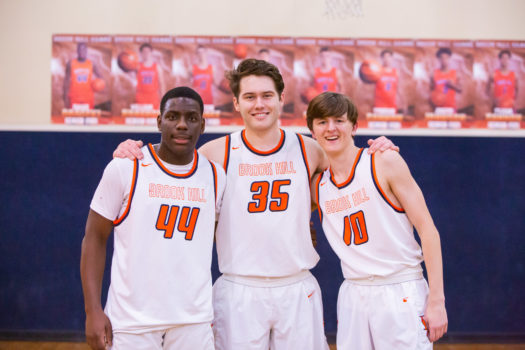 You made an impact on campus for sure! What faculty member at Brook Hill had the biggest impact on you? Why?
 "Ms. Bouwer for sure. Without her, I would not be going to Baylor right now. She helped me every single day (literally) during my senior year. I would spend countless hours in her office. She helped me so much with college applications, scholarships, and my classes. I wouldn't be where I am without her. She was more of a friend to me than anything else. She would have me over to her house to spend time with her family and it was so nice to have someone care about me beyond just school and what she gets paid to do. I am forever grateful for her."
Ms. Bouwer is AMAZING! Tell us about life after Brook Hill and how Baylor is going thus far. What all are you involved in at your university so far?
"I am currently attending Baylor University and I am in my Sophomore year. I love it so much and I could not have picked a better college for me to attend! I just got initiated into the Eta Omega chapter of Sigma Chi and it has been an incredible experience. I have also been heavily involved in intramurals and I have begun to get involved in student ministry. I am a part of a life group with my church that meets weekly. Baylor is an incredible university and has given so much to me already!"
We heard you recently pledged the same fraternity as Mr. Dement at Baylor! How exciting! Can you tell us a little bit about why you chose to be involved in Greek Life? How is it going so far?
"Yes, I actually was going through some records and realized he was in Sigma Chi and I reached out to Mrs. Bouwer about it immediately. I cannot wait to see him again and talk to him about it in person! My whole family was involved in Greek Life when they were in college, so I always felt like it was something that I wanted to do. But it wasn't until I got to Baylor and started learning about what it all entails that I decided to actually rush. You are able to gain so much out of being involved in a fraternity, and I continue to learn daily about all the ways you gain experiences out of it. It is definitely not for everyone, but it is something I would encourage everyone to consider and form their own opinion on participating in. Since I have been initiated, my schedule has become unbelievably packed and filled. I have so much more purpose and so many more things I can help with and give back to for my fraternity that will give so much to me for the rest of my life. There are countless things to help with and get involved in and I think it is so cool how everyone has to work together in order for the fraternity to succeed. I definitely encourage every college student to think about it and do some research into it."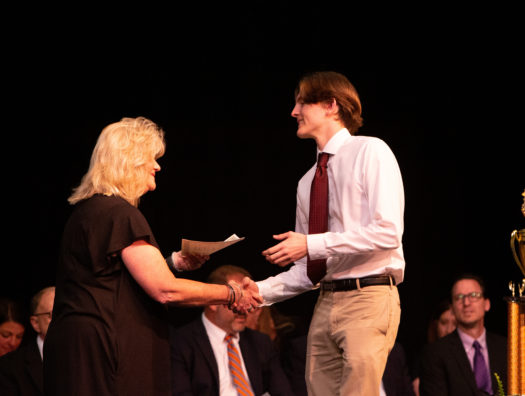 That's great Ryan! Now tell us about your major! What made you chose it? How are you enjoying it so far? Where do you see it taking you?
"I am majoring in Sports Marketing. Baylor has (I believe) the only fully focused Sports Marketing major in the entire nation which was a huge selling point of Baylor for me. I knew my whole life that I wanted to be involved in the "sports world." Since I realized that I am not the most athletic person in the world, I had to figure out a way to still be involved that doesn't entail me playing an actual sport professionally. I love it so far! Right now I haven't actually taken any classes for my specific major, as I am still getting the gen ed's out of the way, but I am involved in a club for my major which I have enjoyed so far. I am beyond excited to begin to take my major-specific classes!"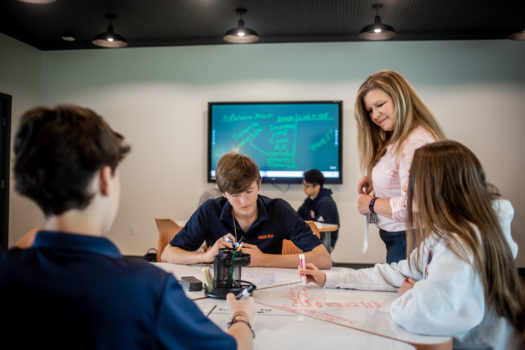 That sounds super interesting and something that you definitely seem passionate about! How did Brook Hill prepare you for "college life" and studying at Baylor?
"Definitely the difficulty of classes! I thought most college courses would be much harder than they actually are. Don't get me wrong, college is difficult and you have to work extremely hard to succeed, but there is a good portion of classes that I have taken where I thought: "I have taken much harder courses at Brook Hill". A prime example is Mr. Travis' AP English class! Being a boarding student definitely prepared me to be able to live on my own. When I moved into college, it was a breeze! It was a new environment, but I was so set apart from my friends in terms of living and personal responsibility. I could not have been more prepared for college after attending Brook Hill as a boarding student."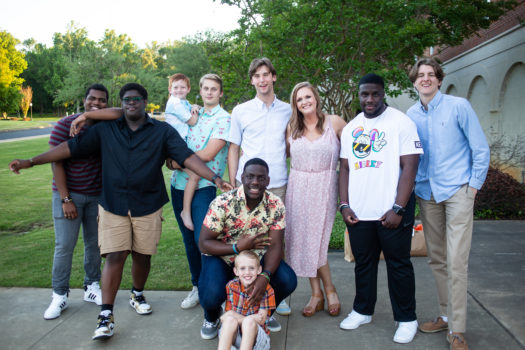 What was the top highlight for you being part of the Brook Hill family and boarding community?
"Hmmm, very tough question! Honestly, it would have to be just spending every day with my closest friends in the boarding house. We would always be messing around and had so much, probably too much, fun every single day. The Wilson family was so great to me and did so much for me. I am beyond grateful for their impact in my life. And graduating was pretty cool too, haha!"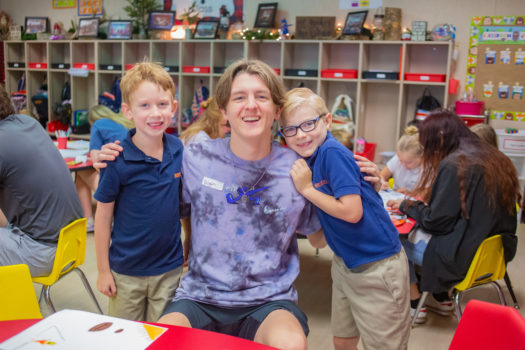 That's great! How did Brook Hill prepare you for your journey? (Spiritually, academically, etc.) How did Brook Hill prepare you for where you are right now?
"Being surrounded by a Christian community was great and something I benefited from by attending Brook Hill. Academically, dual credit courses absolutely saved my life in college and I recommend every student to take them because they are so beyond worth it in every way imaginable. And again, living on my own prepared me immensely for when I got to college."
RYAN, WE ARE SO PROUD OF YOU! WE ARE GLAD TO HEAR THAT YOU ARE THRIVING AT BAYLOR, AND THAT YOU FEEL LIKE BROOK HILL PREPARED YOU FOR COLLEGE. KEEP IT UP, YOU'RE GOING TO DO AMAZING THINGS!