Alumni Spotlight: Trinity Harris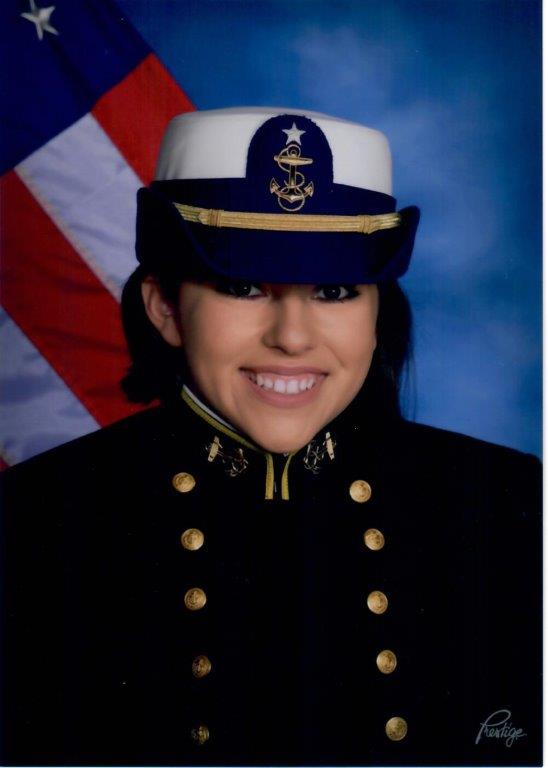 From Class of 2017 Alumna, Trinity Harris:
My time at Brook Hill taught me how to effectively manage time. With Brook Hill's college-like schedule it prepared me for the rigors of a military academy. At the United States Coast Guard Academy, we have a jammed packed schedule including academics, fitness, and military obligations. To do well in an environment as such, it is crucial to have effective time management skills to be successful. Brook Hill also taught me effective study habits, by getting help from instructors when needed, truly learning the material instead of memorizing and forgetting, and having those hard conversations about life with fellow students and faculty and staff. And upon graduating and receiving my commissioning to be a United States Coast Guard officer, I will have Brook Hill, Congressman Louie Gohmert (who wrote me a letter of recommendation), and my family to thank for all the opportunities they have given me.
I am currently a cadet at the United States Coast Guard Academy. My major is government with the track of public law and policy and strategic intelligence studies. Being a cadet, we are considered active duty in the United States Coast Guard. Being here and going to school is a full-time job. Last semester, I took twenty-two college credit hours, on top of everyday military obligations, and everyday fitness.
My favorite Brook Hill memory has to be the trip to New Orleans with Mr. Dement for U.S. History and the senior trip to Colorado. For the U.S. History trip, I was a freshman taking the senior class and the class was full with the class of 2015. The trip was full of different excursions, sightseeing, good food, and friends. For the senior trip to Colorado, was a time that I bonded with friends who I still keep up with today.
The only advice I can offer is to take advantage and do not take for granted. Parents and or legal guardians work hard for you to be there and there are so many opportunities that Brook Hill offers to better yourself before going out to college. Work hard and soon you shall reap the benefits.
Mr. Dement, Mrs. McEuen, Mrs. Tucker, Mrs. Adkins and Mr. Rhoads were most influential during my Brook Hill years. Not all of these people are teachers, but that is the great thing about Brook Hill, it is one big family. Mr. Dement's Government and U.S. History classes are part of the reason why I am majoring in government: public policy. Mrs. McEuen and I have been through a lot, from Algebra 2 to Calculus BC. Many times over she has either come before class or stayed after to answer any and all of my questions. All the teachers at Brook Hill care about their students, but Mrs. McEuen is one, out of many, that truly cared for me. Mrs. Tucker was one of my biggest advocates to let me skip my junior year of high school. She put together my ridiculous schedules and somehow made them work perfectly. Mrs. Adkins was my second mom at Brook Hill. I enjoyed all of our conversations and we still keep in touch today. Mr. Rhoads was my senior year Bible teacher. If I ever had a problem or a question Mr. Rhoads always had an answer. Mr. Rhoads is a true role model to look up to on how he lives. Thank you to each and every one of them.