The Harrison family relocated to East Texas this year from Kansas City, MO and immediately fell in love with Brook Hill! Ashleigh loved it so much, she even decided to join our faculty as a Kindergarten teacher.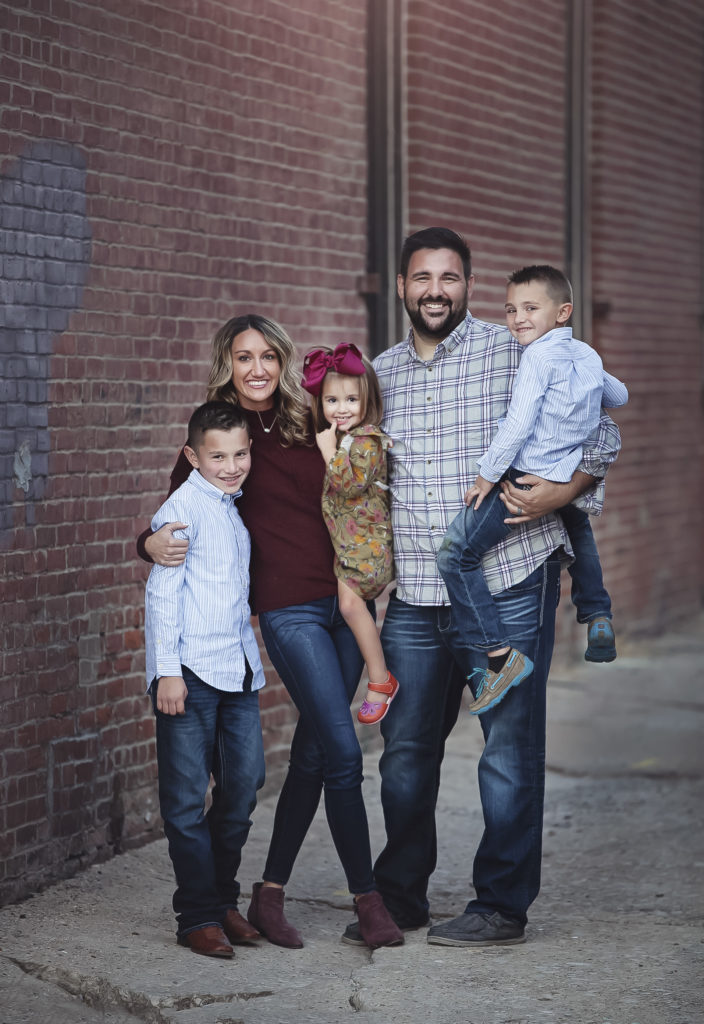 Landreigh, Ashleigh, LouElla-Kate, Quinten, and Lynnox Harrison
What brought your family to East Texas?
Our journey to Texas began with a simple phone call to my husband, Quinten, from UT Health Services. Quinten works in Healthcare Administration, specializing in Rural Healthcare Development. We had already felt God calling us to the south, and so when He said, "Move!" we did! 
How did you search for the right school for your family?
Our first trip to Texas was the week after the Kansas City Chiefs won the Superbowl (huge Chiefs fans here!). When we landed in Dallas, we saw so much red and gold at the airport that it felt like we never left our home in Kansas City.
UT Health provided Quinten and I with a community tour as well as a realtor. I had done my research and given her a list of the schools and districts we wanted to tour. I am so passionate about education and had a million questions. She was amazing and helped us with all our concerns and tours!
Our kids have always attended Clinton Christian Academy in Clinton, MO, so we knew that a Christian education was at the very top of our priority list. A solid education and curriculum is essential for us, but it is nothing without the character development a Christian education provides. We looked at a number of schools, but the moment I stepped foot inside the Lower School Campus at Brook Hill, I knew we were home!
Besides a solid education and a Christian environment, what else was important to your family when looking for a school?
Two out of our three children are dyslexic learners. I became a language therapist in the area of dyslexia so I could provide support for my own children. The LEAP (Learning Enrichment and Academic Potential) Program was huge for our family. From the moment we heard about the LEAP Program, I felt peace within my heart knowing that I could just be their MOM again and not their therapist! God is GOOD!
What impressed you the most about Brook Hill when you toured?
Brook Hill's principal, Mr. Shustella. His authenticity and true love for God is unmatchable. He is a true man of God, and within one conversation with him, you can see how deep his conviction is for the Lord. Knowing the leadership had the right vision and direction confirmed this was the right environment for our family!
What advice would you give to a family that is relocating to the Tyler area as they look for schools?
I would strongly encourage any potential family who is relocating to explore Brook Hill.  The Christ-like environment is contagious and invigorating.  The Lord is certainly moving all throughout the campus. 
Even though we are several miles away from home, we have found a FAMILY at Brook Hill and for that I am grateful!
We are so grateful that you are part of our FAMILY now as well! Thank you for sharing your story with us!