Looking to the Future – Preparing Students to Excel on College Entrance Exams
FROM THE DESK OF Pollianne Smith, Director of Academics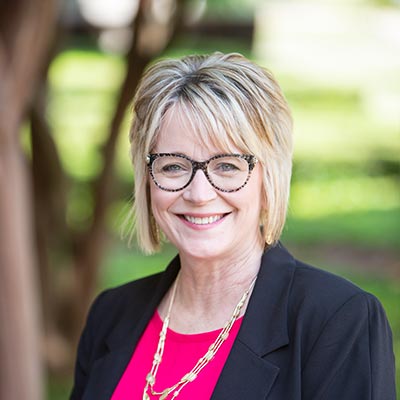 Student preparedness for the ACT and SAT exams is a responsibility we take very seriously at Brook Hill.  We recognize how important this milestone is for families as well. It is our goal to continually provide students and parents with information, guidance, and support. In that spirit, we would like to share highlights of the Brook Hill ACT/SAT Plan.
Upper school students receive test prep practice throughout the school year in humanities, math, and science classes via a "Question of the Day" model.  Research shows that students see the biggest increases in scores when they practice regularly; therefore, we incorporate this practice into the curriculum. It is our goal for students to take the initiative to carry this habit into their private lives by taking advantage of additional online "Question of the Day" opportunities, practice tests, and support through organizations such as College Board, ACT.org, Kaplan, and Khan Academy just to name a few!
Method Test Prep is another opportunity we provide to juniors and seniors. Students were given complimentary access in mid-August.  Originally, the ending date for this offer was October 16, coinciding with Brook Hill's SAT/PSAT Onsite Testing; however, this date has been extended to November 8.  It is not too late to take advantage of the opportunities this company provides.  Method Test Prep has over 15 years of experience working with thousands of students and hundreds of high schools, providing a variety of services and feedback for students striving to do their best on both the ACT and SAT.
October 7th marks the first of the Brook Hill Boot Camps that will be offered this school year.  Although impossible to coordinate with each student's schedule, we do our best to reach as many students as possible by offering both "A Block" and Monday evening sessions.  If your child was interested in the SAT Boot Camp but unable to register for an October session (juniors and seniors), please mark your calendars for March. Two additional boot camps will be offered beginning the week of March 16 and open to sophomores, juniors, and seniors.
We encourage students to begin taking the SAT and ACT during their junior year, early and often.  When registering for the SAT, please note that for a minimal charge, parents may opt to receive, along with the score results, the answers to the test the student has taken.  This provides an excellent way for students to practice and increase their scores on future tests.
Sophomores at Brook Hill are enrolled in a one-semester test prep class.  We are excited to announce, following research and evaluation last spring, that a new curriculum is in place for this year, allowing us even more opportunity to inform and instruct our students as well as collect data as it relates to areas needing improvement.
As always, we will continue to reach out to families regarding opportunities that will enhance each student's ability to reach his or her potential on college entrance exams.  Because test scores are a major factor, often the deciding factor in admission decisions, we strive to continue best practices and build upon this plan as we work with parents to prepare Brook Hill students for the amazing futures they deserve.