The Martin's hail from Tennessee where they explored a variety of education options for their family before ultimately deciding that boarding school, and particularly Brook Hill, was the right choice for their family. The Martin's were not only interested in an academically rigorous environment for their son Ethan, but ultimately a place where he could continue to grow in his faith and reach his full potential.
We got the chance to talk with Debbie, Ethan's mom, to hear about their journey to Brook Hill. We hope you enjoy getting to know their family as much as we have!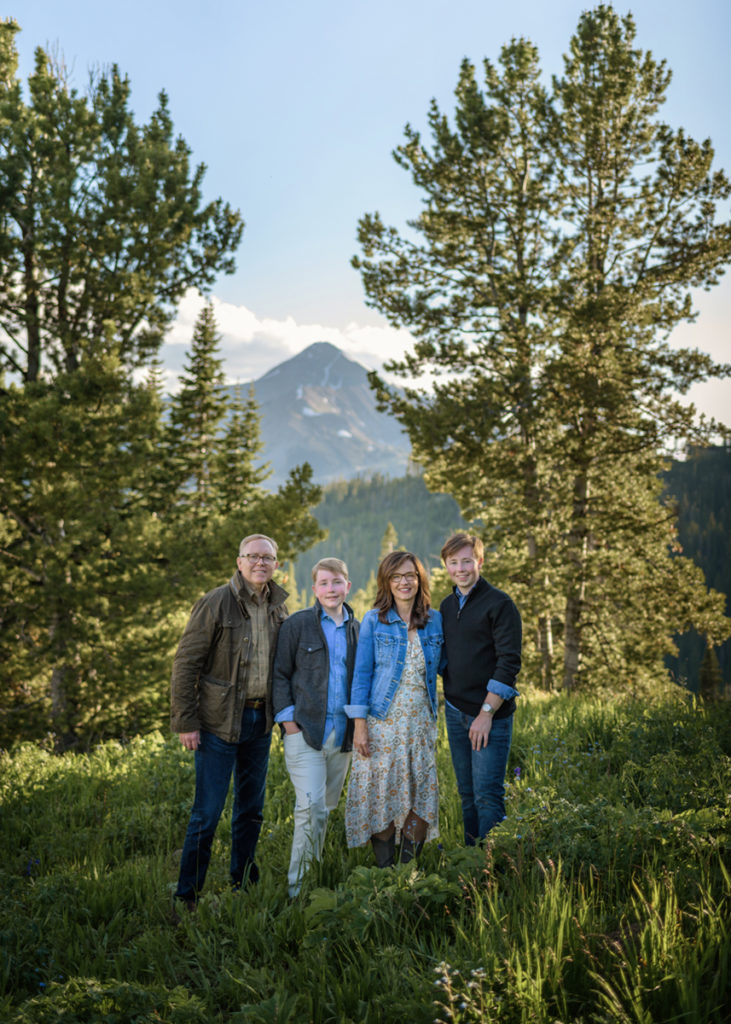 Mitchell, Spencer, Debbie, and Ethan Martin
Debbie, how did your family become interested in boarding school and why did you choose this path for Ethan?
We became interested in Brook Hill as Ethan entered high school and we saw that he was needing and asking for a broader experience than what our local schools could offer.  I homeschooled him the previous year due to curriculum options, but we saw that he wanted more independence, greater social opportunities, and a broader learning experience. Brook Hill offered the classical, college prep approach in the context of a Christian worldview that we were seeking.  The added bonus of having an international student body made Brook Hill very attractive.
How did your family discover Brook Hill?
We discovered Brook Hill by searching the internet for a Christian boarding school.  Although there are many wonderful academic boarding schools across the country, most do not walk out a true Christian worldview.  We were searching for a school culture that mirrored our family's values and it became evident through their website and communications that this was true of Brook Hill.
Why did your family choose Brook Hill?
As a family with two boys, we have been a part of other school communities.  One quickly realizes within these experiences that schools have attitudes and cultures.  We ultimately chose Brook Hill because it possessed a Christian, college preparatory school culture that stressed academic rigor while also showing a good dose of Texas friendliness and can-do spirit!  As we scoured many resources in our search for a school, Brook Hill was the only one that fit these priorities for our family.
What have you loved about Brook Hill so far?
We have loved the communication and the welcoming attitude that has been shown to both Ethan and our family since our first conversation. It is a testament to Brook Hill that during a global pandemic we chose and ultimately sent our son across the country to attend school.  The many activities, clubs and sports offered have made this transition away from home fun and enriching to Ethan. The campus facilities are amazing and state of the art for the students to access and enjoy!
What would you say to other families who are looking at boarding school for their children?
Sometimes what is best for a child cannot be found in traditional and common educational choices.  Once we embraced that education can be found in other "places" and other avenues while at the same time allowing for God's guidance, we discovered Brook Hill.  The independence and the self-motivation that can be gained being away from home, while also having the guidance of a safety net while in high school, will allow for a smoother transition to college life.  
We are a close family, so being away from Ethan has been hard but to see his growth, independence, and self-motivation has been a true blessing.
Thank you for sharing with us! We are so grateful to have your family at Brook Hill and are excited to be part of your story. Thank you for trusting us to take care of Ethan and help him grow into the person God has called him to be!