Our new 2017 Middle School Student Council hits the ground running with enthusiasm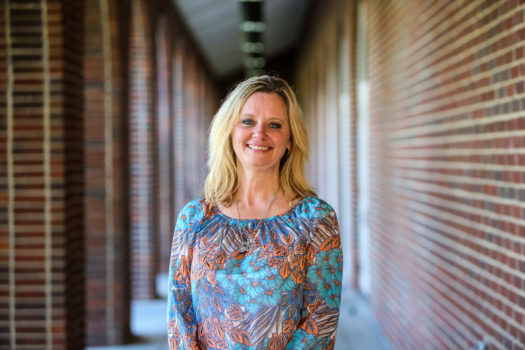 From the desk of Tammy Hayes, Middle School Principal:
We finished the elections and raced off to retreat. It was one of the strongest campaigns I've seen since my position as principal began five years ago. Students were eager, creative with their promos and puns, and Johnny-on-the-spot with their deadlines.
I knew we were looking at an unusually great year ahead. Last year's team had been strong and given good feedback on their way out. Their input?
"Make it a more impactful group." "Find a consistent time to meet." "Let us plan our own events." From the mouth of babes came the information we needed to make this year effective.
This year's Middle School Student Council, chosen by their peers and endorsed by the faculty are as follows:
President: Grayson Murry, Vice-President: Brynn Allen, Community Service Prefect: Luke Graves, and a dynamic duo for Historian: both Emma Lambert (photographer) and Emma Hamlin (blogger).  Also elected to serve alongside the officers are two class representatives for each grade level. This year 6th grade Reps Caley Fitzgerald & Colton Richards, 7th grade Reps Callie Bailey & Cade Chesley, and 8th grade Reps Tanner French & Bethany Durrett were chosen.
Student Council leaders will meet every other Tuesday at lunch with Mrs. Hayes and an occasional guest to discuss the matters of being a Middle School student at Brook Hill, plan upcoming events, and brainstorm how to make Brook Hill the Middle School everyone wants to attend. Here is a look at what the Council is working on this year:
Reading an Anti-bullying book together; The Wounded Spirit, by Frank Peretti
Planning the April Cannonball Run event along with Ms. Wilson and Mrs. Williams
Helping organize and kick-off Middle School clubs in January
Continuing to work on this year's theme, "The Power of We…You've Got a Friend in Me" which was kicked off at the MS retreat