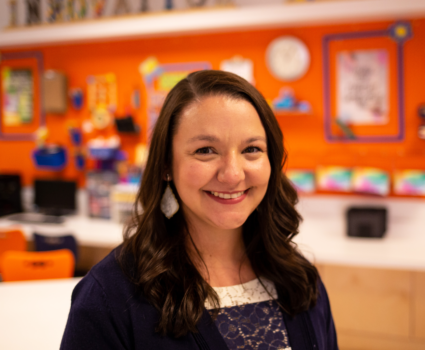 Krystal Swink
Innovation Teacher and Technology Instructional Support
Mrs. Swink became a Christian at a young age and has a passion for serving Christ in Texas schools.  A two-time graduate of The University of Texas at Tyler, she holds both a Bachelor's of Arts Degree in English and Communications and a Master's of Education Degree in Curriculum and Instruction with emphasis in Technology Instruction. She is proudly joining The Brook Hill School after a varied career in Education. Having served as English/Language Arts and 2nd Grade Teacher, Supplemental Instruction Program Coordinator, Instructional Technology Specialist and Media Technology Specialist, she is bringing a wide range of curriculum and technology experience to share with staff and students at Brook Hill. Mrs. Swink answered a direct call on her life to become a teacher and feels joy most of all when working with students and teachers! She feels blessed and honored to now be called to serve as Innovation Teacher and Technology Instructional Support at The Brook Hill School.
Mrs. Swink is married to husband Arron Swink who was a charter member of the first Brook Hill class. Krystal and Arron are thrilled that their daughter, Lilia, is now a student at Brook Hill Lower School!
When not at school, she is a hobbyist photographer and frequently serves in a local women's ministry. Mrs. Swink loves leading retreats and women's bible study. Her favorite studies lately have been written by Texas Christian author, Jennie Allen, whom she enthusiastically recommends!