Students Receive Honors from Rotary Club of Tyler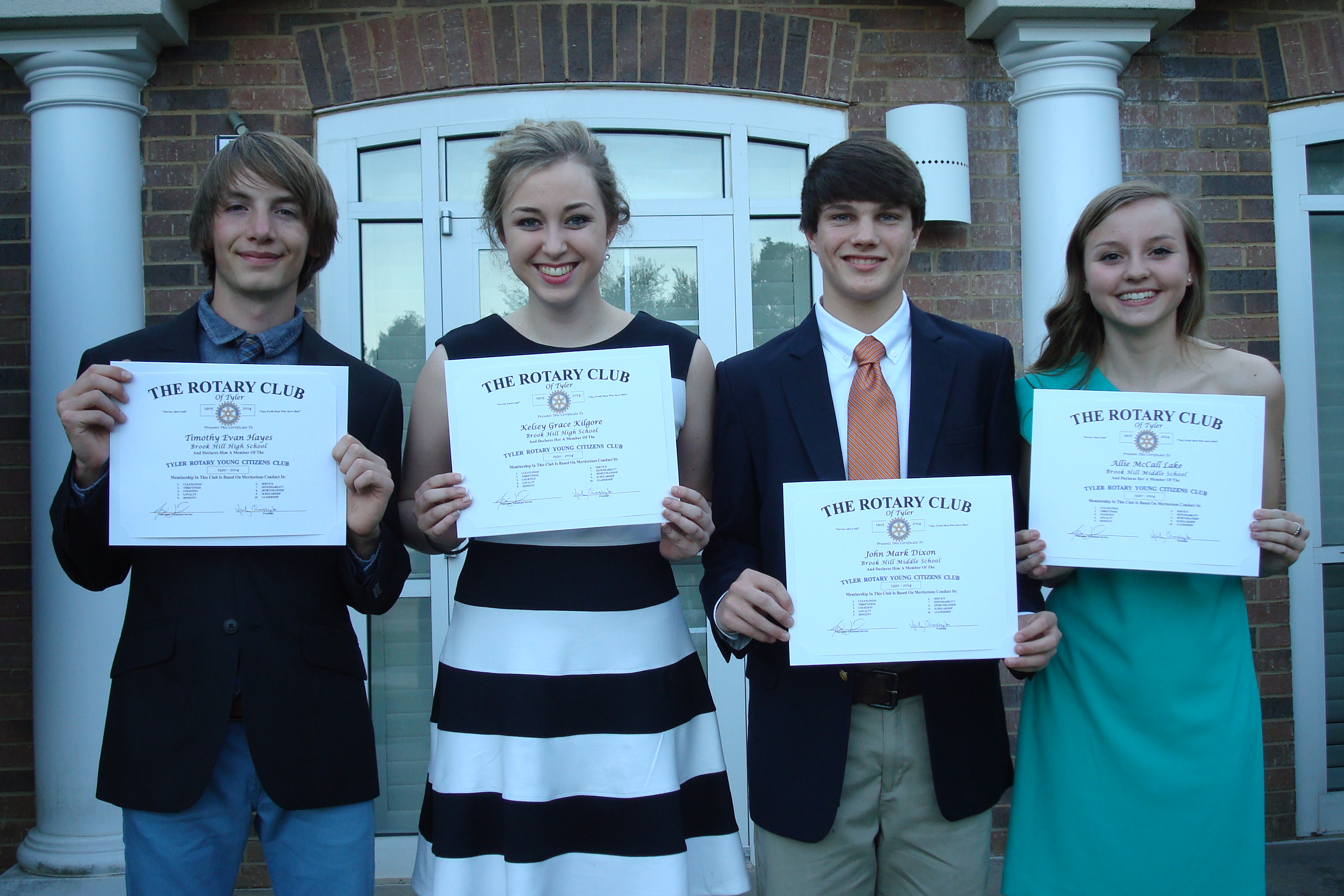 The Rotary Club of Tyler recently honored students who were chosen to be members of the "Rotary Young Citizens Club." To be chosen as an outstanding young citizen, a student must be exceptional in the practices of citizenship, cleanliness, thriftiness, loyalty, courtesy, honesty, service, dependability, sportsmanship, scholarship, and leadership. The select membership in this club is composed of a young man and a young lady from each middle school and high school in Smith County, as well as Texas College, Tyler Junior College, and the University of Texas at Tyler.
Brook Hill students honored at the banquet were John Mark Dixon, Allie McCall Lake, Kelsey Grace Kilgore, and Timothy Evan Hayes.