Texas Bank and Trust Student Board of Directors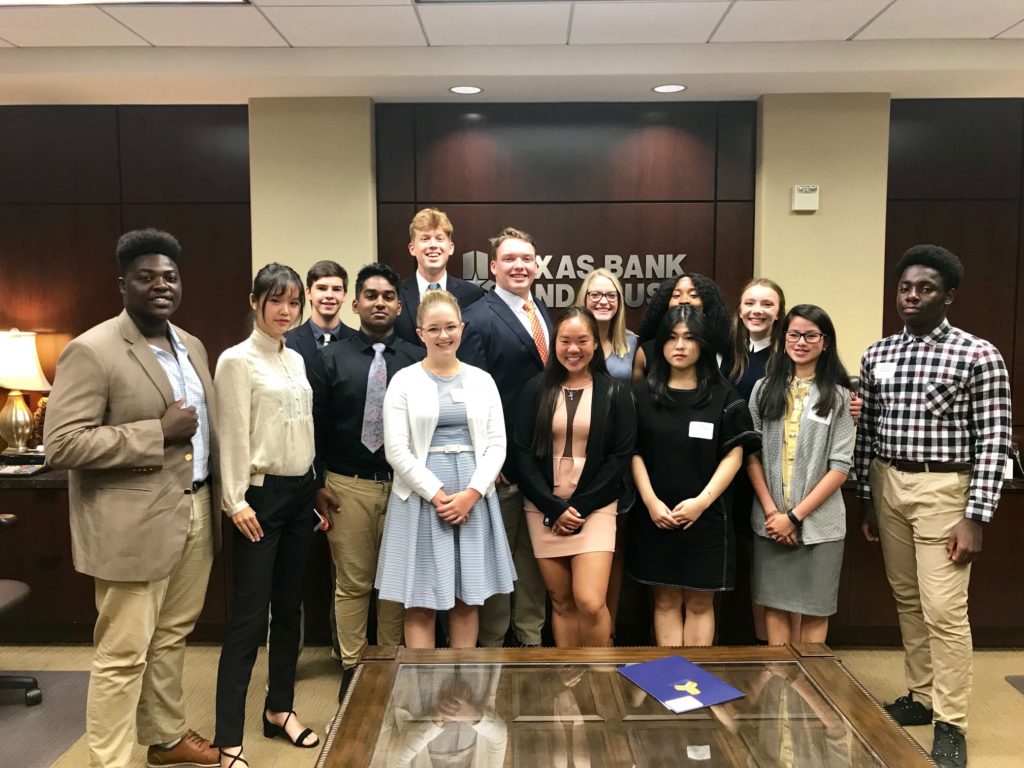 Congratulations to these 15 Brook Hill seniors selected for Texas Bank and Trust Student Board of Directors!
Peyton Adams, Ini Adeleye, Kasey Anderson, Sharon Chai, Sharad Doshi, Colton Drennan, Jane Kim, Conner Livesay, Alvin Ugo Mgbemene, Margaret Newman, Kammy Okaro, Justin Powell, Denise Tan, Zoe Ward, and Hannah Windsor will join 49 other students from the Tyler area to make up the ninth senior class to participate in the TB&T Student Board of Directors local program.
The Student Board program will be designed to introduce students to banking and money management at a critical point in their lives, and provide them with the essential economic building blocks to earning, spending, saving, and investing money. The students will be challenged this year to test their money management and time management skills with a program, entitled The Real L.I.F.E. Experience.
This innovative Living Institute for Financial Education TB&T program will take the students through a real world simulation of their first year of college. Students will also serve as advisers to the bank on bank products and services throughout the year.
Established in 1978, Student Board remains the bank's first and most enduring financial literacy program. Students were selected based on their grade point average, extra-curricular activities, and after school work activities. Students must submit an essay with their application as well as two letters of recommendation from either a faculty member or administrator to be considered for the program. Students accepted into the 2018 Student Board program were notified in late May.
Since its inception, the Student Board has introduced more than 2,200 high school seniors to banking and money management.