Guard Soccer
STATE FINALIST:
2010, 2015
STATE SEMI-FINALIST:
2001, 2002, 2009, 2010, 2012, 2014
DISTRICT CHAMPIONS:
2000, 2001, 2002, 2004, 2005, 2007, 2010, 2013, 2014, 2015, 2017
The Brook Hill fields both a boys and girls soccer team; both teams compete as a member of TAPPS Division II.  Established in 1997 along with the school the boys' soccer team has enjoyed a lot of success as a program.  The boys team has won 11 district championships (2000, 2001, 2002, 2004, 2005, 2007, 2010, 2013, 2014, 2015, 2017) and been to the final four 9 times (2001, 2002, 2009, 2010, 2012, 2014, 2015, 2016, 2017), and were state finalist in 2010 and 2015.
2017-2018 GUARD SOCCER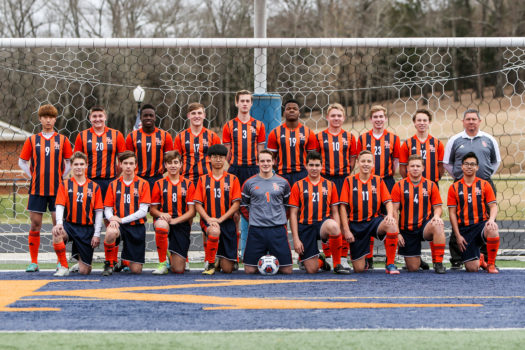 Coaching Staff
Becky Knight
Assistant to Athletics; Head Girls Soccer Coach
Becky Knight is the Assistant to Athletics at Brook Hill, Head Girls Soccer coach, and the Assistant Varsity Girls Track coach. Becky graduated from Auburn University in 2011 with her bachelor's degree in Kinesiology. This will be Becky's fourth year at Brook Hill and her 3rd season with the Lady Guard Soccer and Track teams. […]
Austin Reed
Teacher - Bible (Department Chair); Junior Bible Teacher; Interim Head Baseball Coach, Assistant Football and Soccer Coach.
Austin Reed has been a part of the Brook Hill community since 2007. He currently serves Brook Hill as their Bible Department Chair, the Junior Bible teacher, and as the Interim Head Baseball Coach, assistant coach in football, and soccer. Austin graduated with a B.A. in Christian Ministries from Ouachita Baptist University. He, then, continued […]
David Collins
Assistant Athletic Director; Science (MS,US); Head
David Collins serves as the Head Varsity Soccer coach, assistant Football Coach, and Science Teacher at The Brook Hill School. Coach Collins received his Bachelor's degree from East Texas Baptist University and his Master's in Education from UT Tyler. Coach Collins began his coaching career at East Texas Baptist University where he served as the […]
news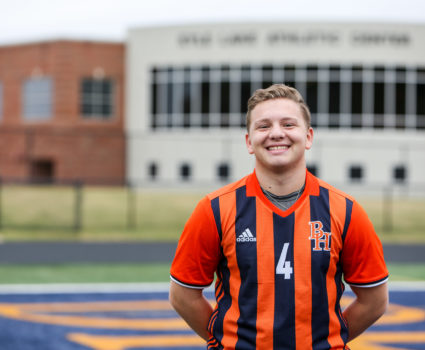 February 21,
Imagine a chilly, nearing brutally cold – barring the right clothing – night in a small town of East Texas. You're sitting in the stands of a high school stadium watching a soccer game. About 10 minutes into the game, you hear the student section start to roar. This is kind of odd to you […]