Mother + Daughter Highlight: Carrie Langemeier and Avery Langemeier Priest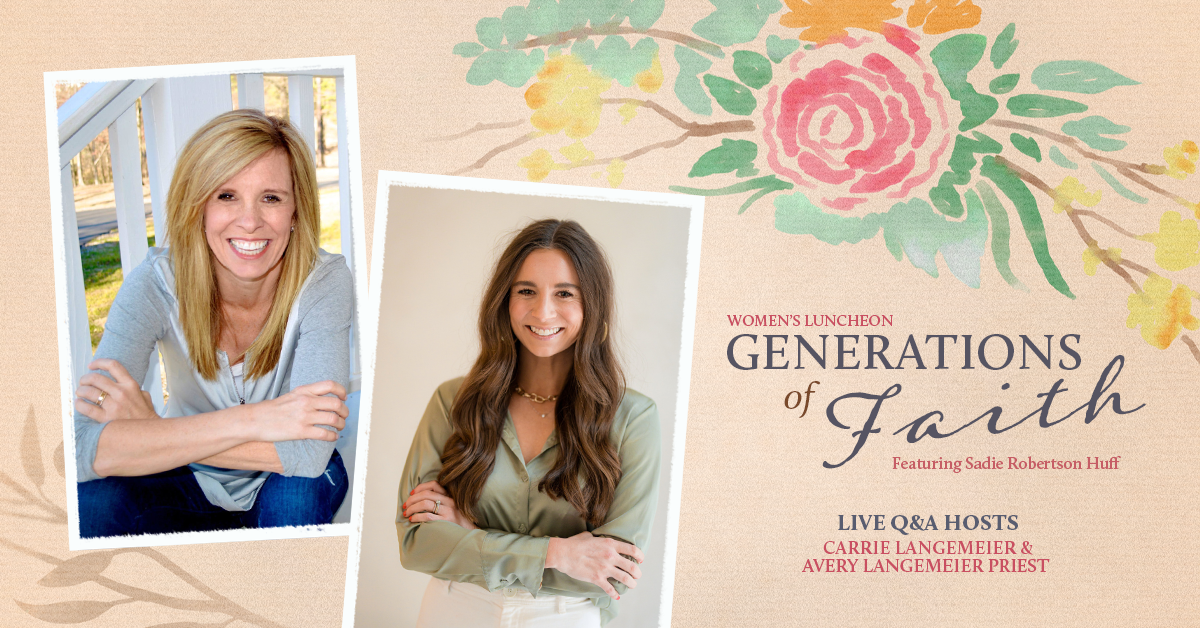 As we approach our Generations of Faith Women's Luncheon, we are reminded of the generations of faithful women who are a part of our community here at Brook Hill. From faculty, to current students and parents, to alumni and alumni parents, we are reminded daily of the amazing work God is doing at Brook Hill through the women that have impacted our community. We are excited to have two of these women, Carrie Langemeier, current and alumni parent, and Avery Langemeier Priest, alumna, host our Live Q+A with Sadie Robertson Huff and her mother at our upcoming luncheon.
Recently, we got to sit down with Carrie and Avery and host our own Q&A to talk about their lives, their journeys at Brook Hill, and their hopes for this event. Scroll to read more from our interview with them and hear about the amazing things God is doing in their lives as women, mothers and disciples!
Q | "Avery, for our readers who don't know you, describe your time at Brook Hill. What year did you graduate from Brook Hill? What all were you involved in?"
A | "I graduated in 2015 from Brook Hill! During my time as a student, I played basketball, volleyball, and ran track. I was also involved in National Honor Society, Student Government and theatre. As a senior, I felt led to start a bible study for freshman girls!"
Q | "That's amazing, Avery! When you think about your time at Brook Hill, what are you most grateful for? How do you think the environment at Brook Hill prepared you for life?"
A | "I am grateful for the tight knit community! It is very rare to find teachers and faculty that care about not only your schooling, but who are you as a person. As a high schooler this is invaluable to know the people leading you want you to be the best version of yourself and desire to put you in an environment where that can take place."
Q | "That is something we are certainly proud of at Brook Hill. Carrie, tell us a little about your other children that attended or are currently attending BH and their time or involvement at Brook Hill!"
A | "Our oldest, Austin '12, started Brook Hill in 2007, in 8th grade. Our daughters, Hayden '14 and Avery '15 started the following year. In 2014, we jumped all in and enrolled our youngest 2 sons, Noah '23 and Beck '25! They were in 4th and 2nd grade."
Q | "We are very grateful that you jumped all in, Carrie! We have loved having each of the Langemeier siblings prosper at Brook Hill. What made you choose Brook Hill for your family and how have you seen this community impact all of their lives?"
A | "Wow! This could be a long answer. Let me try to be succinct. We wanted to join a community that would foster our children's growth academically, spiritually, athletically and emotionally. We did not make the decision to send our children to Brook Hill lightly. We evaluated all the options in Tyler and thoroughly contemplated each one. We knew great people at each school. We were able to interview students who graduated from each school and paid close attention to their passion for Jesus, their hunger to learn, how well their school prepared them for higher education, and their overall social and emotional maturity. We knew when we jumped into a community, we would jump all in, so we were extremely prayerful. We did not choose Brook Hill because we thought it would be perfect. We knew it would not be. There is no perfect school. There is no perfect church. There is no perfect family. We chose Brook Hill because it was the community we wanted to partner with to educate and disciple our children. We perceived Brook Hill to be a place where our children would feel safe "becoming". We have never felt as though we needed to perform or be something that we are not. Each one of our 5 children have had great successes as well as failures. They are all important chapters in the story that God is writing in our children's lives. It is not my story to write. It is His. We are humbled and thankful that Brook Hill has been a big part of our family's story."

Q | "Avery, we had the opportunity to interview you a few years back about your experience at BH, college, and about your upcoming mission work. Can you give us some updates of how you have seen God use your life as ministry?"
A | "Moving across the world to Indonesia changed our lives and all our ministry moving forward. Unfortunately a lot of people are forced to live with a desperate need for Christ because of circumstances they cannot control. We felt called to put ourselves in an environment that produced utter dependence on Christ. This transforms you for the rest of your life and ministry because you learn Jesus is the primary source of life and peace to your soul. Your futile desires are put to the side and you realize Jesus and his love for us is the only thing that matters and should be proclaimed in your life."
Q | "We are so proud of you for stepping out in your faith and ministering to the people of Jakarta! What does life look like for you now, Avery? What are you up to?"
A | "I am now living in Austin and I am a full time Real Estate agent here. My husband is going to Law School at University of Texas. We also have a 10 month old baby named Emmy Ralph."
Q | "Congratulations on becoming a mom! Our guest speaker, Sadie, is also a new mom and super transparent about how her faith has changed as becoming a mother and that she understands God's love for His children more vividly now that she has a child. Do you relate to this perspective? If so, how?"
A | "I can relate. The main way I have seen the Lord through having Emmy Ralph is his joy over his children. I obviously absolutely love her but what has been so beautiful to me is the all consuming joy and pride I feel over her as a person even when she has given me nothing and cannot even talk to me at this point. Christ is so proud of us and we give him nothing. He is always at every moment beaming over how happy he is that we are his daughter."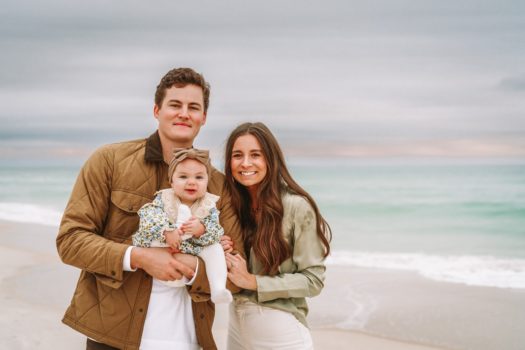 Q | "Carrie, your husband serves as Chief Ministry Officer at Pine Cove and we know how impactful the organization is on our surrounding communities. Tell us a little bit about you and your husband's involvement at Pine Cove and how that has impacted your family!"
A | "Craig and I met as counselors at a Christian camp while in college. We both went through a discipleship program called Doulos where we lived in residence homes for wayward teenagers. At the end of our program we got married and began working for K-Life in Bartlesville, Oklahoma. We had close to 300 Jr. high and High School students in our ministry and loved our years there. Craig's heart was still very much in camping ministry, and in 1995, Craig became the director of Pine Cove's Jr. High and High School camp, the Ranch. We lived on property of camp year round with a gym, tennis courts, a pool and horses in our front yard. It was a dream place for our children to grow up! After youth camp, Craig moved over to direct our OG family camp, the Woods. For the past 10 years he has directed the ministry side of Pine Cove. Pine Cove had 3 physical properties when we arrived. Our summer college staff was around 300 students. 27 years later, we have 12 physical camp properties and hire over 2,100 college summer staff. It has been an incredible honor to serve alongside Craig at Pine Cove. My roles have been varied; t-shirt designer, camp photographer, staff bible study leader, speaker at Family camp, Mother/daughter conference speaker, Mother/son conference speaker, discipling full-time Women's staff, and in the past 10 years my role has been as designer of buildings at Pine Cove. I have loved every role and pinch myself that we GET to serve God in this place!"
Q | "What an amazing journey and how sweet that your children have gotten to witness you and Craig serve the Lord fervently throughout the years! How has your walk with Christ changed over the years as you have raised children and seen them develop their own relationships with Christ?"
A | 'Again, this would take an entire book to elaborate on how my relationship with Jesus has grown over the years. In short, He is everything to me. I was not raised in a home with faith. I never went to church. Never heard the word Jesus. My home was chaotic and extremely broken. Growing up in fear and uncertainty during critical developmental years has long-term effects. But…..Jesus intervened. It was at a camp in 1977, July 10th, when I first heard the name Jesus. I was only 10 years old. The words that were spoken that night penetrated my heart. I knew what he said was true. I silently prayed to God, who 10 minutes prior, I did not know existed. My prayer was sincere and full of child-like faith. My life did not get easier, but I was rescued that night.
"I waited patiently for the Lord; he inclined to me and heard my cry. He drew me up from the pit of destruction, ,out of the miry bog, and set my feet upon a rock, making my steps secure. He put a new song in my mouth, a song of praise to our God. Many will see and fear, and put their trust in the Lord." Psalm 40:1-3
As a mom, leading my children to the foot of the cross was my main goal. I honestly had no clue what I was doing. I made a lot of mistakes. But one thing I did do- I consistently fell at the feet of Jesus and begged Him to lead me. I implored Him to grant me wisdom. I humbled myself often and asked my children to forgive me. And through that wonderfully messy process, our children saw Jesus as real and sufficient and worthy of following.'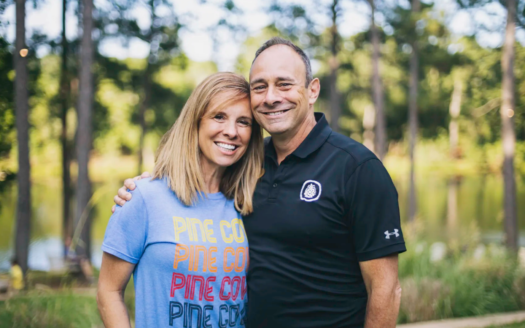 Q | "You both have such insightful wisdom about being a woman of God and seeking him daily in your lives as mothers, sisters and friends. We have some more questions for you both! As you know, our event is focused around "generations of faith" and more so, the generations of faithful women who have impacted our lives. What would be your biggest piece of advice for mothers and daughters?"
A | Carrie – "Be real. share with them what God is teaching you. Rather than focusing on "their" growth, focus on your own and they will see Jesus in you and through you. One thing that we say in our family is, "Watch as I." Watch as I…. love your daddy, read God's word, serve our neighbors, show honor to the person bagging our groceries, open our home to strangers, speak with kindness, model grace when you least deserve it, make mistakes and repent, and ask forgiveness…. the list goes on and on. More is caught than taught."
Avery- "Recently I felt the guidance of the Lord as a parent to be okay to be different. We are in a generation where we are crippled by fear and because of that we do not want to go against the flow. I learned growing up that I did not have to have what my friends had or live the way they did. This fleshed out in many ways, like not having a phone until I was 16, or not drinking, or being open about my faith at a young age. This is crucial, because it will continue to get harder and harder in this day and age to be a believer. We must learn from Christ's life that he was so different from his culture. Standing by our principles and living according to truth is the greatest thing you can give your kids."
Q | "That's great advice! Our guest speaker hosts a podcast called Whoa That's Good and begins each episode asking her guests "what's the best piece of advice you've ever been given?" — so, what's the best piece of advice YOU have ever been given?"
A | Carrie- "There are a million things I could put here- but I will just go with the first one that popped into my brain… " Don't "SHOULD" all over yourself!!!" (Amie Kitt shared this with me). I spent a lot of energy as a mom (heck-as a person) doing things that I thought I "should" be doing. Now I try to stop and ask myself why I am doing something. Is it because I want to? Or because I feel as though I should? Spending your best energy on "should" is very draining. Instead, I simply surrender each day to Jesus and ask Him how He wants me to spend my day. I want to use every minute of my time hear on earth in obedience to Him. This life is not about me at all.
Avery- "That's good! Mine would be, just say yes to the last thing God told you to do."
Q | "In the words of Sadie, whoa that's good!!! We are very excited for you two to host our live Q&A at the event and we believe that the format will be insightful for our community who attends. With that being said, what are your hopes for the generations of women that make up the Brook Hill community at large?"
A | Carrie- "I am a visionary and a big thinker. I have prayed for the past 15 years as a member of the Brook Hill community that we could be a community set apart for His purposes. We have an incredible opportunity to make Him known, and I believe we are doing that."
Avery- "My hope would be for the Brook Hill community to continue to model that so much of what makes a good education for children is their family unit. A strong family unit is where change in our culture starts. For Brook Hill to model that for boarding students, the Tyler community and communities beyond is something that will bring lasting change."
Q | "We couldn't of said it better. Throughout this interview we have seen how encouraging you both are as people and to each other. How have you both encouraged each other and supported each other as mother and daughter through the seasons of life? How have you seen your relationship change over the years?"
A | Carrie- "Avery was born an encourager! She makes people feel so loved! Avery has very different gifts than I have and she has shared them with me generously. In high school she was my right-hand woman. Truly, she would grocery shop, drive the little boys around, pack for me if I had a trip, return texts, run my errands, cook dinner- and I am not exaggerating! She is very efficient and so amazing at accomplishing tasks! I was lost when she left for college!! Now that Avery is a mother (and she is amazing), it has been really fun to serve her by cooking, cleaning her house, helping with Emmy Ralph, anything she needs really. My mom passed away when I was 19, so I felt pretty alone when raising our children. It has been a great joy to be available for both Hayden and Avery as new mamas."
Avery- "Becoming a mom myself has been so sweet in my mom and I's relationship. I think that has strengthened and brought such a fun aspect to our mother daughter relationship."
Q | "We can attest to the fact that your bond as mother and daughter is so sweet and we believe this interview will be so encouraging to our readers. Is there anything else you would like to share with our community?"
A | Carrie- "I just encourage parents to lock arms with other like-minded families through Brook Hill and be courageous in our parenting. We have been entrusted with these amazing children and God never asks us to care about being "well-liked" or "popular" or even "smart". He wants us to care about the things He cares about! Our children know what we care about! Just ask them."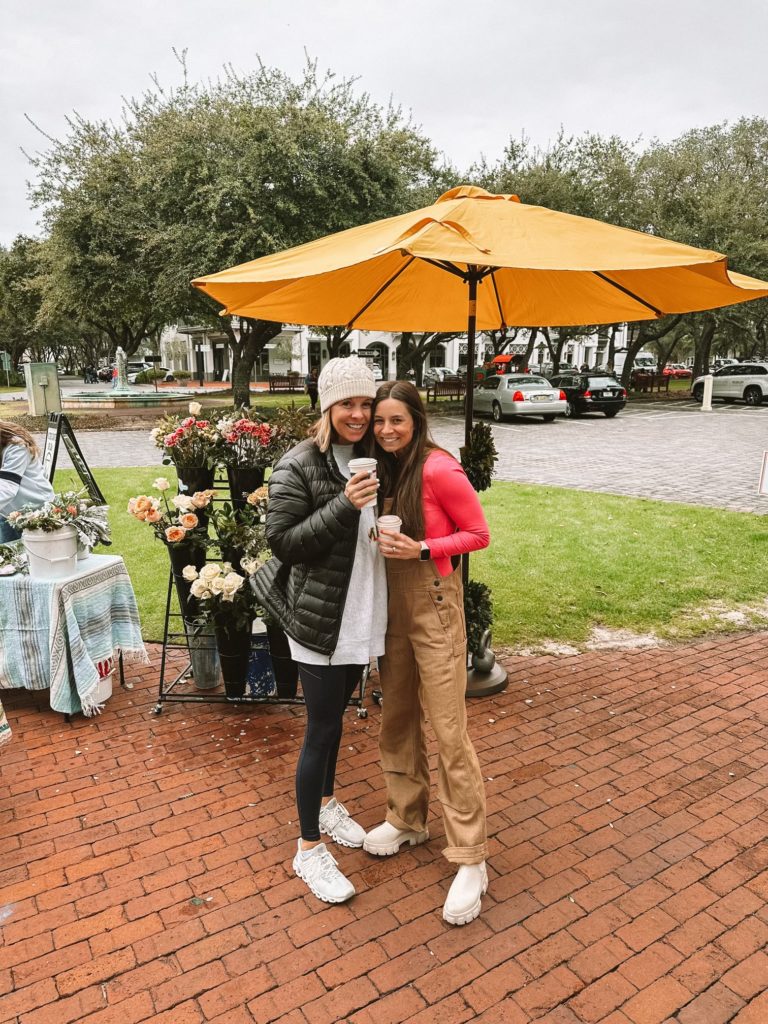 We can't wait for Carrie + Avery to host our live Q+A with Sadie
and her special guests in just a few weeks!
Get your tickets HERE before it's too late.